In Dubai's dynamic digital arena, securing top-tier online visibility hinges on selecting the right SEO partner. Amid numerous agencies promising stellar outcomes, how do you pinpoint the best SEO company in dubai? It's about considering local expertise, proven results, tailored approaches, and clear communication. This guide offers essential insights to help you make an informed choice in Dubai's competitive digital landscape.
The foundations for selecting the best seo company in dubai
a company in Dubai requires a deep understanding of several foundational elements. These foundations ensure that the chosen agency aligns with a business's objectives, values, and goals. Here are the primary foundations to consider:
Understanding of the Local Market:
Dubai's diverse population and unique cultural intricacies necessitate a profound local market understanding.
Tailoring SEO strategies based on local search patterns, languages, and cultural nuances can make a significant difference in campaign effectiveness.
Proven Track Record:
Look for agencies with a demonstrated history of achieving high rankings for their clients, particularly within the Dubai market or related industries.
Client testimonials, case studies, and portfolio reviews can provide insights into the agency's capabilities.
Transparency and Communication:
The best SEO companies maintain open communication lines, providing regular updates, reports, and feedback.
Transparency in pricing, methodologies, and tactics is crucial for trust-building.
Technical Expertise:
Ensure the agency is proficient in all facets of SEO – from on-page to off-page, technical aspects, and beyond.
Familiarity with the latest tools, platforms, and technologies is essential.
Adaptability:
SEO is a continually evolving field. The chosen company should be agile enough to adapt to industry changes, algorithm updates, and emerging trends.
Ethical Practices:
It's imperative to select an agency that employs white-hat SEO techniques. Black-hat or questionable methods can lead to penalties or bans from search engines.
Ethical practices also speak volumes about the company's integrity and professionalism.
Comprehensive Services:
While the primary focus might be on SEO, it's beneficial if the agency provides a holistic suite of digital marketing services like content marketing, PPC, social media marketing, and more. This ensures a more integrated approach to online visibility.
Customization:
Avoid agencies that offer one-size-fits-all solutions. The best SEO strategy should be customized to fit a business's specific needs, objectives, and industry nuances.
Pricing and Value:
While cost shouldn't be the only deciding factor, understanding the pricing structure and ensuring it offers value for money is crucial.
Continuous Learning and Development:
SEO methodologies and best practices evolve continually. Choose an agency that invests in continuous learning and professional development for its team.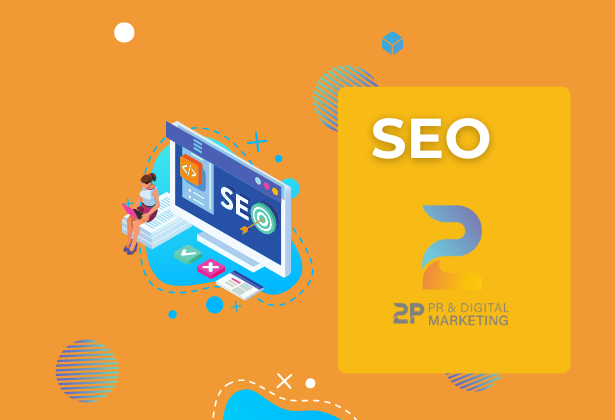 8 reasons to invest in search engine optimization dubai for your company
Investing in Search Engine Optimization (SEO) is crucial for businesses in today's digital age. Here are eight compelling reasons why:
Organic Search is a Primary Source of Traffic: Organic search is a significant part of most business's website performance. It's often the critical component in the customer funnel and ultimately helps users complete a conversion or engagement.
Builds Credibility and Trust: A strong SEO strategy will help your website achieve higher rankings in search engine results. A high-ranking site is often perceived as more credible and trustworthy by users. Additionally, SEO involves optimizing on-site content, improving site speed, ensuring a secure and accessible website, and enhancing the user experience, all of which contribute to your site's credibility.
Cost-Effective Marketing: Compared to paid advertising, SEO provides a favorable return on investment. Once your site ranks well for certain keywords, you don't have to pay for every click to your site, which is the case with Pay-Per-Click (PPC) advertising. Over time, the cumulative benefits of consistent SEO practices can lead to significant cost savings.
Enhanced User Experience: SEO is not just about keywords and backlinks. It also focuses on optimizing the user experience. A well-optimized website is mobile-friendly, has a logical structure, features easily accessible information, and loads quickly, all of which contribute to a positive user experience and higher engagement rates.
Long-Term Strategy with Lasting Results: While the digital landscape is constantly evolving, SEO is a long-term strategy. The efforts you put into SEO now can yield results for years to come. Even though trends and algorithms change, businesses that consistently focus on best practices in SEO will continue to benefit.
Leveraging Local SEO for Increased Engagement: With the rise of mobile search, local SEO has become crucial for businesses. Local optimization focuses on specific cities, regions, and even states, establishing a medium for a brand's messaging on a local level. Techniques include optimizing a company's online profiles, such as Google My Business, and getting positive reviews, which can result in more foot traffic and conversions.
Stay Competitive: Many of your competitors are investing in SEO. If you don't, you're giving them a significant advantage. By dedicating resources to SEO, you ensure that you're not only keeping up with your competitors but also potentially outpacing them in search engine rankings.
6 seo services in dubai that you should expect
Dubai's fast-paced digital landscape is home to many reputable SEO agencies offering a plethora of services. To achieve the best results in terms of online visibility and ranking, it's essential to be familiar with the key SEO services that can make a significant impact. Here's a list of some of the best seo services in Dubai:
1- local seo dubai : why it's Crucial for Your Business?
Dubai, known for its impressive skyline, luxurious lifestyle, and rapid technological advancements, has become a global hub for businesses. As digital transformation continues to sweep across this emirate, the importance of establishing a dominant online presence cannot be overstated. Here's why Local SEO in Dubai is critical for businesses operating within this vibrant city:
Vast Digital Market: With a high percentage of the population actively using the internet and mobile devices, Dubai boasts a vast digital market. To tap into this potential audience, businesses need to be easily discoverable online. Local SEO ensures your business appears in relevant local searches.
Hyper-Competitive Landscape: Dubai's business ecosystem is dense, with numerous brands vying for attention. Local SEO helps your business stand out, ensuring you reach customers who are specifically looking for services or products in the Dubai area.
Cultural Nuances: Dubai's diverse population has unique search habits, preferences, and pain points. A tailored Local SEO strategy can align your online presence with these cultural nuances, enhancing engagement and conversion rates.
Boost Local Engagement: For businesses with physical storefronts in Dubai, Local SEO increases visibility among residents. Features like Google My Business can guide potential customers directly to your doorstep through online map services.
Cost-Effective Marketing: Unlike paid ad campaigns that require continuous funding, Local SEO offers a sustainable and cost-effective method to maintain online visibility. Over time, consistent Local SEO practices can yield a substantial return on investment.
Build Trust and Credibility: Appearing at the top of local search results positions your brand as a leader in the field. This prominence can significantly boost your business's credibility and trust among Dubai's discerning consumers.
Adaptable to Market Changes: Dubai's market dynamics are ever-evolving. Local SEO strategies can be regularly adjusted to reflect changes in consumer behavior, market trends, or business offerings, ensuring your business remains relevant.
Support from Reviews and Ratings: Local SEO places a strong emphasis on garnering reviews and ratings. Positive feedback from Dubai-based customers can significantly influence potential clients, fostering trust and facilitating decision-making.
Synergy with Other Marketing Strategies: Local SEO complements other digital marketing efforts, like social media campaigns or PPC advertising. When combined, these strategies can amplify your brand's online visibility and reach.
Data-Driven Insights: Implementing Local SEO provides businesses with valuable data on customer behavior, popular search terms, engagement metrics, and more. These insights can guide future business decisions, helping adapt to the Dubai market's demands.
Local SEO isn't just a digital marketing tactic—it's a strategic necessity. In a city that thrives on innovation and progress, ensuring your business remains at the forefront of local digital searches is key to long-term success and growth.
Local SEO Services in Dubai
Understanding local dynamics, cultural nuances, and market shifts is the backbone of effective SEO in a diverse city like Dubai. Local SEO services are crafted to do just that:
Google My Business Optimization: A foundational step, this ensures your business appears in local searches, complete with accurate details, reviews, and location maps.
Local Keyword Analysis: This identifies the terms Dubai residents use when searching for services or products in your industry, ensuring your content aligns with local search behavior.
Localized Content Creation: Whether you're writing about the Dubai Shopping Festival or the best Shawarmas in town, tailored content appeals directly to the local audience.
Citation Building: It's essential to have consistent business information across various platforms, directories, and websites. This consistency aids in building credibility and search engine trust.
local seo agency dubai or freelancer seo expert in dubai? which option is the best for you?
Deciding between hiring a local SEO agency in Dubai or seo expert in dubai depends on various factors related to your business's size, goals, budget, and the complexity of your SEO needs. Here's a breakdown of the pros and cons of each option to help you make an informed decision:
local seo agency dubai
Pros:
Specialized Team: Agencies typically have a team of specialists, each with expertise in different areas of SEO, from content creation to technical SEO and link building.
Scalability: If your business grows or if you need to ramp up your SEO efforts suddenly, agencies can often accommodate these changes more seamlessly.
Comprehensive Services: Agencies might offer integrated digital marketing solutions, including PPC, content marketing, social media, and more, providing synergy in your online strategies.
Reliability & Accountability: Established agencies have a reputation to uphold, ensuring timely delivery and adherence to agreements.
Cons:
Higher Costs: Generally, hiring an agency might be more expensive than a freelancer due to overhead costs and the breadth of expertise provided.
Less Personal Attention: While not always the case, some larger agencies might not provide the same level of personalized service or immediate responsiveness as a freelancer.
Read more"
affordable Local SEO Packages in Dubai
seo expert in dubai
Pros:
Cost-Effective: Freelancers typically have lower overhead costs and can often offer competitive rates.
Direct Communication: Working with a freelancer can provide direct, open lines of communication, leading to quicker decisions and turnaround times.
Flexibility: Freelancers might offer more flexible terms and can adjust their schedules or strategies rapidly based on your feedback.
Specialized Expertise: Some freelancers are highly specialized in particular niches or areas of SEO, offering deep expertise.
Cons:
Limited to One Skillset: A freelancer might excel in one area but lack expertise in another. You might need to hire multiple freelancers to cover all aspects of SEO.
Scalability Issues: If your business grows rapidly, a freelancer might struggle to handle the increased workload alone.
Reliability Concerns: While many freelancers are highly reliable, there's a potential risk if they face personal issues or have other commitments, as there's no team to back them up.
Which Option is Best for You?
Startup or Small Business: If you're on a tight budget and have straightforward SEO needs, starting with a freelancer can be a cost-effective choice.
Medium to Large Enterprises: If you have a more substantial budget and require comprehensive SEO strategies integrated with other digital marketing efforts, an agency might be more suitable.
Specific Project-Based Need: If you need help with a particular aspect of SEO, like content writing or link building, a specialized freelancer might be ideal.
Long-Term, Multi-Faceted SEO Strategy: For businesses aiming for a long-term, robust online presence that integrates various digital marketing channels, an agency's breadth of expertise can be invaluable.
local seo packages dubai
While we won't delve into specific package details or prices, it's important to know what components might be included in a typical local SEO package:
Google My Business Optimization: This tool by Google allows businesses to manage how they appear in Google searches and maps. An optimized listing can vastly improve local visibility.
Local Citations: Ensuring your business is listed in local directories, review sites, and on platforms like Yelp or TripAdvisor can boost credibility and local search ranking.
On-Page SEO with a Local Focus: This involves optimizing web pages, meta descriptions, title tags, and content with location-specific keywords.
Local Link Building: Acquiring backlinks from local websites, blogs, and news outlets can significantly boost local online presence.
Reviews and Ratings Management: Monitoring and responding to local reviews is crucial, as they play a major role in influencing consumer decisions.
Localized Content Creation: Crafting blog posts, articles, and other content pieces related to local events, news, or topics can enhance local relevance and engagement.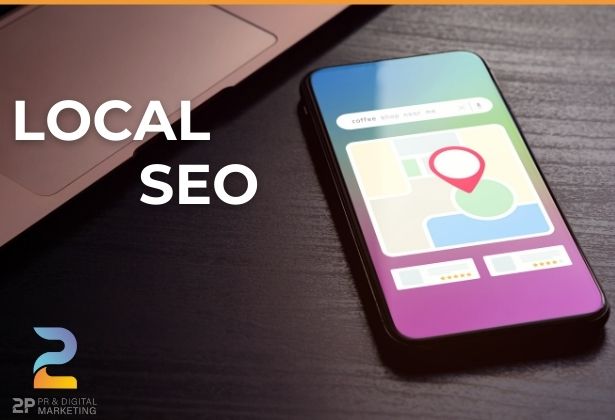 2- seo consultant in dubai
If you're a business in Dubai or targeting its residents, ensuring your online presence is robust is non-negotiable. This is where an SEO consultant in Dubai comes into play.
Who is an SEO Consultant?
An SEO (Search Engine Optimization) consultant is a professional who specializes in understanding search engine algorithms, user behavior, and the intricate techniques required to increase a website's visibility on search engines like Google. In the context of Dubai, these experts are well-versed in the city's dynamic digital milieu, cultural nuances, and specific business challenges.
Traits of an Exceptional SEO Consultant in Dubai
Experience in the Dubai Market: Understanding the local market dynamics is vital.
Continuous Learner: They're always updated with the latest SEO trends and techniques.
Transparent & Ethical: They use white-hat SEO techniques and are transparent in their approach.
Analytical Mindset: SEO is a blend of creativity and analytics. The best consultants dissect data to derive actionable insights.
Collaborative Spirit: They work seamlessly with other teams (content, design, development) to ensure holistic website optimization.
3- arabic seo consultant in dubai
If you're looking for an Arabic SEO consultant in Dubai, you will want to find someone with expertise in Arabic search engine optimization and an understanding of the local market and cultural nuances. Here's how you can go about finding the right person:
Read more:
4- technical seo audit dubai
At its core, a technical SEO audit is a comprehensive examination of a website to identify issues that could be hindering its performance in search engine rankings. Unlike content or off-page SEO audits, the technical aspect focuses on website infrastructure, ensuring that search engines can efficiently crawl, interpret, and index the site's pages.
Components of a Technical SEO Audit services in Dubai
Website Crawling: Using tools like Screaming Frog or Sitebulb to identify crawl errors, broken links, or orphan pages.
Mobile Optimization: Ensuring the website is mobile-responsive and passes Google's mobile-friendly test.
Page Speed Analysis: Utilizing tools like Google PageSpeed Insights or GTmetrix to evaluate load times and suggest improvements.
XML Sitemap & Robots.txt: Checking these files to ensure search engines can crawl and index the site properly.
Structured Data: Evaluating the implementation of schema markup to aid in richer search results.
Multilingual Configuration: For businesses targeting both Arabic and English speakers, it's crucial to check hreflang tags and ensure proper localization.
Security: Ensuring the site uses HTTPS and that SSL certificates are correctly configured.
Local SEO Elements: For local businesses, verifying proper implementation of NAP (Name, Address, Phone Number) details and local schema markup.
5- ecommerce seo dubai services
eCommerce SEO refers to the process of optimizing an online store for search engines to improve its visibility in organic search results. Given the competitive nature of online retail, effective SEO can be the difference between a thriving online business and one that remains unnoticed.
If you run an online store targeting the Dubai market, the importance of employing eCommerce SEO services tailored to that region cannot be overstated.
Dubai is known for its modernity, luxury, and as a regional hub for business. As such, many businesses are targeting the same consumers, making the online marketplace highly competitive. SEO helps your business stand out in this crowded space.
6- link building services dubai
Link building is an essential aspect of SEO, and finding reputable link building services is crucial for improving your website's authority and search engine ranking. Here's how you can approach finding link building services in Dubai:
Research and Identify Agencies:

Use search engines to find agencies that offer link building services in Dubai. Search for terms like "link building services Dubai" or "backlink services in UAE".

Check Agency Websites:

Visit the websites of potential agencies to learn about their link building services, strategies, and pricing.

Evaluate Their Expertise:

Look for agencies with a proven track record of successful link building campaigns. Check if they have case studies or client testimonials showcasing their results.

Quality Over Quantity:

Focus on agencies that emphasize high-quality, relevant backlinks rather than just quantity. Quality links from authoritative websites have a stronger impact on SEO.

White Hat Practices:

Ensure the agency follows ethical, white-hat link building practices. Avoid agencies that engage in black-hat tactics that could harm your website's reputation.

Customized Strategies:

A reputable agency should develop customized link building strategies tailored to your website's niche, target audience, and goals.

Transparency:

The agency should be transparent about the websites they plan to acquire backlinks from and the methods they'll use.

Reporting and Communication:

Inquire about the agency's reporting structure. Regular updates on the progress of your link building campaign are essential.

Cost Considerations:

While price is a factor, don't solely choose an agency based on the lowest cost. Quality link building requires investment.

Reviews and Reputation:

Look for reviews and feedback about the agency from other clients. A positive reputation is a good indicator of their reliability.

Consultation and Discussion:

Schedule consultations with potential agencies to discuss your goals and get a better understanding of how they can help you.

Agreement and Terms:

Before finalizing the collaboration, ensure you have a clear agreement outlining the scope of work, deliverables, timelines, and costs.
Remember, link building is a long-term strategy, and quality matters more than quantity. Choose an agency that aligns with your business goals and is committed to helping you build a strong online
presence through ethical practices.
7- On Page SEO in Dubai
On-Page SEO services focus on optimizing the various elements within a website to improve its visibility and ranking on search engine results pages (SERPs). Effective on-page SEO ensures that a website's design, content, and functionality are optimized for search engines, leading to higher rankings and more traffic from organic search results.
Read more:
The Complete Guide to SEO Services
Impact of location-specific SEO services in Dubai
How to Use Content Marketing to Attract New Customers
top seo companies in dubai
2P Marketing
is one of the best seo companies in dubai based in the heart of Dubai. Known for its dual approach, "Plan & Progress" (hence 2P), the company combines strategic thinking with actionable execution. Established in 2018, it has quickly risen to prominence as one of the most sought-after agencies in the region.
SEO Sherpa
Recognized for its organic SEO services, SEO Sherpa is a specialist agency that's garnered attention in the Middle East.
United SEO (USEO
Specializing in search and digital marketing, USEO has been a notable player in the UAE market.
How to find certified seo expert in dubai?
Finding a certified SEO expert in Dubai involves a series of steps to ensure you're partnering with a knowledgeable and reputable professional. Here's how you can go about it:
Research Online:

Start by searching for terms like "certified SEO expert Dubai" or "SEO certification courses UAE" to find professionals or agencies that have the relevant certifications.

Check Professional Networks:

Platforms like LinkedIn can be useful for finding certified SEO experts. Look for profiles that showcase SEO certifications and relevant experience.

SEO Conferences and Workshops:

Attend local SEO conferences, workshops, or seminars. Such events often attract certified professionals who are eager to share their expertise.

Ask for Recommendations:

Reach out to your business contacts, colleagues, or friends who might have worked with certified SEO experts in Dubai.

Check SEO Associations:

Look for associations or organizations related to digital marketing and SEO in Dubai. They might have directories of certified experts.

Review Agencies and Freelancers:

Explore the websites of SEO agencies and freelancers. They often mention their certifications and expertise on their websites.

Certification Programs:

Look for well-known SEO certification programs such as Google's "Google Analytics Individual Qualification" (GAIQ), "Google Ads Certification", and "HubSpot SEO Certification".

Read Reviews and Testimonials:

If you find potential experts, read reviews and testimonials from their clients to gauge their expertise and professionalism.

Check Their Website and Portfolio:

Certified professionals often mention their certifications on their websites along with their portfolio showcasing their past work and results.

Interview and Ask Questions:

When you identify potential candidates, schedule interviews to discuss your project and ask about their certifications, experience, and strategies.

Verify Certifications:

If a certification is a significant factor for you, don't hesitate to ask for proof of their certifications or check with the certifying authority to ensure their credentials are valid.

Evaluate Their Approach:

A certified SEO expert should focus on white-hat techniques, ethical practices, and a strategic approach to improving your website's visibility.
In conclusion, Dubai's dynamic digital landscape requires the best SEO company to ensure online success. These companies understand local nuances and deliver proven results. From startups to established brands, they elevate visibility and drive business growth. Choose wisely to forge a partnership that propels your brand toward digital success in Dubai's competitive market.
Contact Us
best local SEO company
ecommerce SEO company
professional SEO company
SEO company
Shopify SEO services