What is Local SEO?
Local SEO is a specialized branch of search engine optimization focused on increasing the visibility of local businesses within search results in specific geographical areas. It aims to connect businesses with potential customers who are nearby or are looking for products or services in a particular locale.
The Basics of local seo dubai
Definition and Importance:
Local search refers to search queries that users make when they are seeking information, products, or services specific to a certain geographical area. Examples include searches like "best coffee shops in Seattle" or "car repairs near me." The significance of local search is twofold:
Immediate Need: Such searches often indicate that the user has an immediate requirement. A person looking for a nearby restaurant or pharmacy is likely to visit that place soon after the search, sometimes within hours or even minutes.
High Purchase Intent: Local search queries often come with a strong intention to buy. For instance, someone searching for "emergency plumbers in Brooklyn" is probably facing a plumbing issue and is ready to hire a service.
local seo vs global seo
While the core principles of SEO (such as providing valuable content, optimizing site performance, and earning high-quality backlinks) apply to both local and general SEO, there are notable differences:
Proximity: In local SEO, the geographical location of a business plays a vital role. Search engines prioritize showing businesses closer to the searcher's current location in the local search results, even if other distant businesses might have better website authority.
Google My Business (GMB): For local SEO, having a claimed, verified, and optimized GMB listing is crucial. This listing helps businesses appear in local map packs and offers searchers easy access to business hours, reviews, and directions.
Local Citations: Citations, or mentions of a business's Name, Address, and Phone number (NAP) on other websites, play a significant role in local SEO. Consistency in these citations across various platforms can enhance local search ranking. In contrast, general SEO doesn't prioritize these citations as much.
Reviews: Online reviews, especially those on GMB and other local directories like Yelp, carry more weight in local SEO. Positive reviews can boost a business's credibility and ranking in local search results.
Localized Content: While general SEO focuses on content relevant to a wide audience, local SEO places importance on content tailored to local audiences, addressing regional needs, trends, and events.
Benefits of local seo dubai for Businesses in Dubai
Increase in Local Traffic: Local SEO helps businesses attract more targeted traffic from their specific geographic area. By optimizing their online presence for local search, businesses can increase their visibility in local search results, leading to more website visits, phone calls, and foot traffic to their physical locations.
Enhanced Brand Visibility: By implementing local SEO strategies, businesses can improve their brand visibility within their local market. When potential customers search for products or services in their area, businesses that have optimized their online presence for local search are more likely to appear in the search results, increasing brand exposure and recognition.
Building Trust in Your Local Community: Local SEO allows businesses to establish a strong presence and reputation within their local community. By optimizing their Google My Business listing, obtaining positive customer reviews, and engaging with the local audience on social media, businesses can build trust and credibility among local consumers. This trust can lead to increased customer loyalty and positive word-of-mouth referrals.
Key Components of Our local seo services in dubai
While the broader strokes of SEO apply to local SEO, certain specifics are unique to optimizing for local searches. Below are the essential components of our Local SEO services:
Google My Business Optimization
Google My Business (GMB) is arguably the most vital platform for local SEO. When properly optimized, your GMB listing can drive traffic to your website and physical location. Here's how we ensure that your GMB shines:
1. Claiming and Verifying Listings: Before any optimization can begin, it's crucial to claim and verify your business on Google. This step assures Google (and your potential customers) that the information provided is accurate and that you are the rightful owner of the business listing. By doing so, you get the power to manage and update your business details as they appear on Google Search and Maps.
2. Enhancing Your Profile with Relevant Information: After claiming and verifying your listing, we'll make sure all pertinent information about your business is readily available to your potential customers. This includes:
Business name, address, and phone number (NAP)
Operating hours, including special holiday hours
Descriptive and high-quality images of your business, products, or services
A well-crafted business description highlighting what sets you apart
Categories and services that correctly represent your offerings
3. Regularly Updating and Posting: An active GMB listing is a thriving GMB listing. By posting regular updates, news, offers, and events, we keep your audience informed and engaged. This regular activity not only provides value to potential customers but also signals to Google that your business is active and should be considered relevant in local search results.
Additionally, we monitor and encourage positive reviews, promptly respond to customer queries, and use insights provided by GMB to continually refine our approach, ensuring you always remain at the forefront of local searches.
Incorporating these strategies and more, our comprehensive Local SEO services are designed to place your business directly in the line of sight of your local customers, ensuring they find you easily, swiftly, and effectively.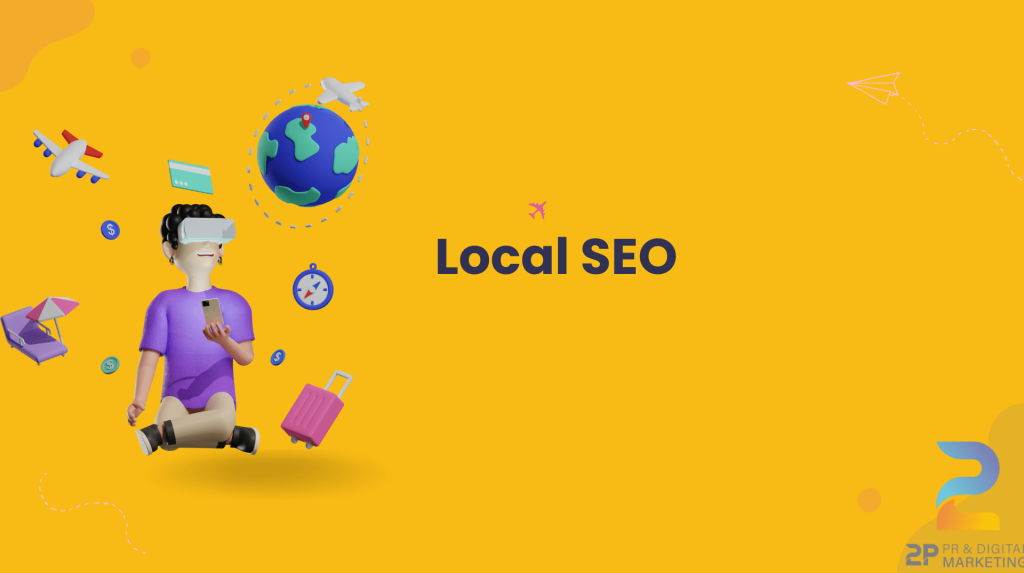 The Process of Our Local SEO Service in dubai
Our Local SEO service is meticulously designed to boost the online visibility of your business for local searches. This process isn't just about pushing your name to the top of local search results; it's about ensuring that your business is presented in the best possible light and provides potential customers with the information they need. Here's a breakdown of our initial steps:
Initial Audit and Research
Before diving into the optimization process, we believe in understanding the current landscape of your business's online presence. This foundational step provides a roadmap for our strategy.
Evaluating Current Local SEO Status:

Website Audit: We'll assess the current state of your website, looking for any technical issues, the quality of content, mobile-friendliness, loading speed, and other key SEO factors.
GMB Listing: A comprehensive review of your Google My Business listing to check its completeness, accuracy, and activity level.
Citation Analysis: We'll review where and how your business is listed across various online directories, ensuring consistency and accuracy in Name, Address, and Phone number (NAP).
Review Analysis: Gauge the current state of your online reviews. This includes the quantity, quality, and how your business responds to them.

Competitor Analysis:

Top Competitors: Identify who your top local competitors are in the digital space.
Ranking Comparison: Understand where you stand in local search results compared to these competitors.
Backlink Analysis: Examine the quality and quantity of backlinks your competitors have to identify potential link-building opportunities.
Content Gap Analysis: Discover what content your competitors are offering that you might be missing, which can be essential for setting yourself apart.

Identifying Local Keywords:

Local Keyword Research: Using tools and methods, we'll find keywords that locals use to search for services or products you offer.
Search Volume and Competition: For each keyword, we'll determine how often it's searched and how competitive it is.
Long-Tail and Voice Search Optimization: With the rise of voice searches through smartphones and smart speakers, it's essential to identify and target long-tail keywords that are conversational in nature.
Strategy Development and Implementation
The cornerstone of any successful seo agency in dubai is a well-crafted and actionable strategy. Our commitment is to design a plan tailored specifically to your business's unique requirements and challenges. Here's our approach:
Personalized Plan for Your Business:

Industry Specificity: Recognizing that every industry has its nuances, we ensure that our strategy aligns with industry trends, practices, and customer behavior.
Audience Analysis: Dive deeper into understanding your target demographic – their preferences, behavior, and how they search online.
On-Page and Off-Page Strategies: Design a holistic approach, ensuring that both your website (on-page) and external factors (off-page, like backlinks and citations) are optimized for local search.
Content Strategy: Develop a plan for creating content that resonates with your local audience, addressing their questions and showcasing your expertise.

Regularly Monitoring and Adapting:

Analytics and Reporting: Use sophisticated tools to monitor traffic, conversions, rankings, and other vital metrics. Regular reports will be generated to keep you in the loop.
Feedback Loop: Your feedback is crucial. Regular meetings will be scheduled to ensure alignment, gather input, and update you on progress.
Continuous Optimization: SEO is an ongoing process. Search algorithms change, and so do user behaviors. By continuously monitoring performance, we can quickly adapt our strategies to ensure consistent growth.
Stay Updated with Industry Changes: Whether it's a major search engine update or a shift in local search behavior, we pledge to stay ahead of the curve, ensuring that your business is always in the best position to capture local traffic.

Setting Milestones and Goals:

SMART Goals: We adhere to the SMART (Specific, Measurable, Achievable, Relevant, Time-Bound) criteria to ensure our goals are clear and reachable within an acceptable time frame.
Short-Term and Long-Term Goals: Establish a roadmap detailing short-term achievements and long-term objectives to ensure sustained growth and dominance in local search.
KPI Setting: By setting Key Performance Indicators, we'll have clear metrics to gauge the success of our efforts, from website visits to conversion rates.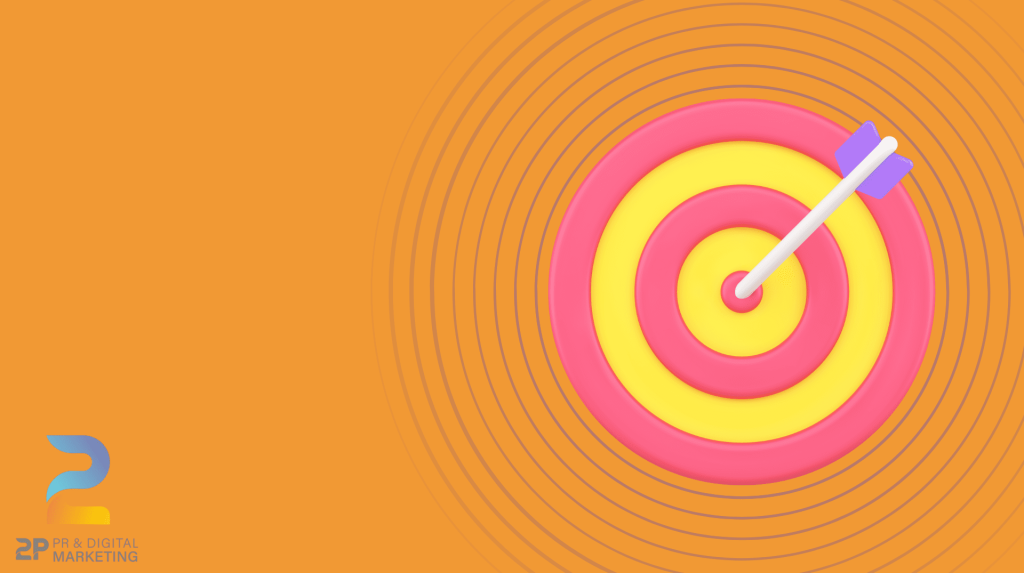 Reporting and Analysis
Once the strategy is implemented, the ongoing work of monitoring, reporting, and analysis is vital to the success of any Local SEO campaign. This is where the real-time data is assessed, providing insights into what is working well, what needs improvement, and what additional opportunities may exist. Here's our approach to this crucial phase:
Monthly Performance Reports:

Comprehensive Overview: We provide a detailed monthly report showing all essential aspects of the campaign, including traffic, ranking improvements, conversions, customer engagement, and more.
Transparent Communication: Our reports are designed to be understandable, avoiding jargon and focusing on meaningful statistics that offer real insights.
Visual Representation: Through charts, graphs, and tables, we visualize data to make complex information more digestible.
Comparison with Previous Periods: This allows us to see trends over time and ascertain what is driving success or what needs attention.

Analysis of Key Metrics:

Traffic Analysis: Understanding where your web traffic is coming from and how users are engaging with your site.
Ranking Analysis: Regularly monitoring keyword rankings to see how they fluctuate over time and identify opportunities for further improvement.
Conversion Analysis: Assessing how visitors turn into customers by analyzing conversion funnels, landing page performance, and customer behavior.
Review and Reputation Analysis: Tracking and analyzing customer reviews, providing insights into customer satisfaction and areas for potential enhancement.
Competitor Monitoring: Keeping an eye on how your local competitors are performing helps in understanding the market and devising strategies to stay ahead.

Recommendations for Future Actions:

Actionable Insights: Based on the analysis, we'll propose actionable recommendations tailored to your business, ensuring continuous growth.
Adaptation to Changes: Whether it's a new competitor, a change in the market, or an update to Google's algorithm, we'll adapt our strategy to ensure continued success.
Ongoing Optimization: SEO isn't a "set it and forget it" endeavor. Regular fine-tuning and updates will ensure that your strategy remains effective in the constantly evolving landscape of local search.
Engagement with Your Team: Collaboration and communication will be key as we interpret the data and make informed decisions together for future actions.
Reporting and analysis aren't just about looking at numbers and charts; it's about understanding what those numbers mean for your business and translating that into concrete actions. Our commitment is to provide a clear, comprehensive, and actionable analysis that empowers your business to thrive in the local market.
"Don't let your business blend into the digital background. Stand out, and connect with your local audience effectively. Reach out to us today, and let's elevate your presence in the digital landscape of Dubai. Your next chapter in business success starts with one simple click. Contact us now!
what is the deference between local search optimization dubai and search engine optimization
they target different kinds of search queries and objectives. Here's a breakdown of the key differences:
Target Audience:

Local Search Optimization (Dubai): Specifically targets users in Dubai or the surrounding area. It's for businesses that want to attract local customers, such as brick-and-mortar stores, restaurants, or local service providers.
Search Engine Optimization (General SEO): Targets a broader audience, potentially on a national or global scale. It's for websites that aim to reach users regardless of their location.

Search Queries:

Local Search Optimization: Targets "local intent" search queries like "restaurants near me" or "bookstores in Dubai".
General SEO: Targets broader search terms which might not have a local intent, such as "how to bake a cake" or "history of smartphones".

Key Focus Areas:

Local Search Optimization:

Google My Business optimization.
Local citations in directories specific to Dubai or the region.
Collecting and managing reviews on local platforms.
Localized content tailored to a Dubai audience.

General SEO:

Website and on-page optimization.
Backlink building from diverse sources (not just local).
Content creation on a wide range of topics.
Technical SEO (site speed, mobile optimization, etc.).
best local seo company dubai
There are several factors can help you identify the best SEO company in Dubai:
Reputation: Look for companies that have a strong presence in the industry, both locally and internationally if applicable.
Client Reviews: Online reviews on platforms such as Google My Business, Trustpilot, or even local directories can provide insights on client satisfaction.
Case Studies: Reputable companies will often showcase their work, providing case studies or examples of successful local SEO campaigns they've executed for Dubai-based businesses.
Industry Recognition: Awards, certifications, or mentions from recognized industry entities can be a good sign of the company's expertise.
Range of Services: While specializing in local SEO, the company should also offer a comprehensive range of SEO services. This demonstrates depth and breadth in their expertise.
Transparency: The best SEO companies will be transparent about their methods, strategies, and expected outcomes. They'll be willing to educate you about the process rather than keeping you in the dark.
Customized Approach: Rather than offering a one-size-fits-all solution, they should be willing to understand your unique business needs and customize their strategies accordingly.
If you're looking for specific company recommendation, we suggest for you 2p Marketing as the best local seo agency in dubai.
local seo packages dubai
While we can't provide specific packages, generally speaking, local SEO packages might include the following components:
Google My Business (GMB) Optimization: This involves creating, claiming, and optimizing your GMB listing. It's a critical component of local SEO as the GMB listing often appears in local searches.
Local Citations and Directory Listings: This includes adding or updating your business information in local directories and websites relevant to Dubai.
On-Page SEO: Optimization of your website content, meta titles, meta descriptions, and tags to include local keywords related to Dubai.
Localized Content Creation: Producing content that is tailored to the local audience in Dubai, such as blog posts, articles, or landing pages about local events, news, or topics of interest.
Link Building: Acquiring backlinks from local websites, businesses, or organizations in Dubai.
Local Reviews and Reputation Management: Encouraging and managing reviews on platforms popular in Dubai and addressing both positive and negative feedback.
Mobile Optimization: Ensuring your website is mobile-friendly, given the high mobile usage in Dubai.
Schema Markup: Implementing local schema markup on your website to give search engines more information about your business and its location.
Local Keyword Research and Analysis: Identifying keywords specific to Dubai or the UAE market.
Competitor Analysis: Studying local competitors in Dubai and developing strategies to outperform them.
Reporting and Analytics: Providing regular reports on local SEO performance metrics, including local rankings, website traffic, and conversion rates.
Pricing for these packages can vary widely based on the agency's reputation, the scope of services offered, and the specific needs of the business. If you're considering hiring an agency for local SEO in Dubai, it's a good idea to contact several providers, discuss your needs, and obtain detailed quotes before making a decision.
In conclusion, local SEO in Dubai isn't merely a trend but a vital strategy for businesses aiming to cement their position in the heart of the UAE. Dubai, a global hub with its multicultural landscape, offers unique challenges and opportunities. For companies operating here, tapping into the local audience through targeted SEO strategies is paramount. By enhancing local online visibility, businesses can foster deeper connections, drive organic traffic, and ultimately amplify their revenue. Recognizing these nuances is what sets a business apart in the crowded Dubai market. If you're eager to navigate the complexities of Dubai's local SEO landscape and harness its potential to your advantage, do not hesitate to reach out to us at 2P Marketing. We are here to guide, assist, and ensure your local prominence in the digital realm.
Read more:
FAQs
Why is Local SEO important for businesses in Dubai specifically?
Dubai is a global hub with a diverse and dense population, combined with a booming business sector. Local SEO ensures that businesses in Dubai can target and reach their specific audience effectively amidst this bustling environment, catering to local search behaviors, preferences, and trends unique to the region.
How long does it take to see results from Local SEO in Dubai?
The timeline for results can vary based on competition, industry, and the current online presence of the business. However, most businesses start to see initial improvements within 3-6 months of implementing a tailored Local SEO strategy. Sustainable and significant results typically emerge after 6-12 months of consistent and strategic effort.
Are Local SEO services in Dubai different from general SEO practices?
Yes, while the foundational principles of SEO remain consistent, Local SEO services in Dubai are tailored to the region's specific nuances. This includes optimizing for locally relevant keywords, understanding the cultural and linguistic diversity of Dubai, targeting local directories and platforms, and ensuring that businesses appear prominently in local searches, especially in Google's "Map Pack" and local business listings.