In the succeeding sections of this comprehensive guide, readers will be introduced to the world of SEO, its significance, and how it operates within the Sharjah market. The guide will further explore the various services offered by SEO companies in Sharjah, offering insights into on-page and off-page SEO, local SEO strategies, and additional supportive services. Readers will also be guided on how to select the ideal SEO partner in Sharjah by considering various critical factors and asking the right questions. Real-life case studies will provide a practical perspective on the success achievable with the right SEO strategies implemented by adept SEO companies in Sharjah.
First of all, what is an seo?
SEO, or Search Engine Optimization, is the process of enhancing a website to improve its visibility on search engines like Google, Bing, and Yahoo for specific keywords and phrases relevant to the website's content. It's a crucial component of digital marketing because a well-optimized website can attract more traffic, leading to more conversions, sales, and revenue.
Why you should invest in SEO in Sharjah
Investing in SEO in Sharjah can be a pivotal move for businesses looking to increase their visibility, drive more organic traffic to their websites, and enhance their online reputation. Below are detailed reasons why investing in SEO in Sharjah is essential:
1. Growing Digital Audience:
As internet usage continues to soar in the UAE, businesses in Sharjah must utilize SEO to ensure they are visible and accessible to the online audience. Proper SEO strategies can help businesses reach and connect with more customers online.
2. Enhanced Local Visibility:
Local SEO can significantly boost the visibility of businesses in local search results. It's crucial for attracting customers in Sharjah and the neighboring regions, leading to increased foot traffic, inquiries, and sales.
3. Building Credibility and Trust:
High rankings in search results enhance the credibility and trustworthiness of your business. SEO helps in establishing a strong online presence and reputation, making consumers more likely to choose your business over competitors.
4. Cost-Effective Marketing:
Compared to traditional advertising and paid online advertising, SEO is more cost-effective in the long run. It provides a higher return on investment (ROI) by continuously attracting organic traffic without the recurring costs of pay-per-click (PPC) campaigns.
5. Increased Traffic and Conversions:
Effective SEO strategies help in improving website rankings, leading to more traffic and, subsequently, more conversions. A well-optimized website offers a better user experience, keeping visitors engaged and increasing the likelihood of conversions.
6. Localization and Cultural Relevance:
SEO in Sharjah requires tailoring content and marketing strategies to the local culture and language. This localization enhances engagement and resonates better with the local audience.
7. Long-Term Growth:
SEO is not a one-time effort but a continuous investment that pays off in long-term growth. Consistent SEO efforts help maintain high search rankings, ensuring sustained visibility and customer acquisition.
What services do the best SEO company in Sharjah provide?
A top-notch SEO company would provide a comprehensive range of seo services in sharjah tailored to improve the online presence and visibility of your business. The exact offerings may vary from company to company, but below are the typical services you can expect from the best SEO company in Sharjah:
1. SEO Audit:
Conduct a thorough analysis of your website to identify SEO issues and opportunities.
Provide a detailed report with recommendations for improvement.
2. Keyword Research:
Perform extensive keyword research to identify relevant and high-traffic keywords and phrases related to your business.
Offer a keyword strategy to target those keywords effectively.
3. On-Page SEO:
4. Off-Page SEO:
5. Local SEO:
Optimize your website for local search queries to improve visibility in local search results.
Manage and optimize your Google My Business listing and other local directories.
Read more: Dominate Local Search Results with local seo in dubai
6. Technical SEO:
Ensure your website's structure, speed, mobile-friendliness, and other technical aspects are optimized.
Resolve issues that could negatively impact search engine crawling and indexing.
Read more: From Zero to Hero: Revamping Your Website with an SEO Audit Dubai
7. Content Creation and Optimization:
Create high-quality, relevant, and engaging content tailored for your audience.
Optimize content with the right keywords, headings, images, and internal links.
8. Mobile SEO:
Ensure your website is optimized for mobile devices, providing a seamless experience for mobile users.
9. E-commerce SEO:
If applicable, optimize your e-commerce website to enhance product visibility and improve sales.
10. Multilingual SEO:
Optimize your website for different languages, ensuring that it's accessible and relevant to a diverse audience.
11. Reporting and Analytics:
Provide regular, detailed reports on your website's SEO performance.
Offer insights and analytics on traffic, rankings, and other key metrics.
12. Competitor Analysis:
Analyze your competitors' SEO strategies and performance.
Provide insights to gain a competitive edge.
13. Consultation and Strategy Development:
Offer expert SEO consultation to develop and refine your SEO strategy.
Keep you updated on the latest SEO trends and adjustments to search engine algorithms.
Discover the Best seo company in dubai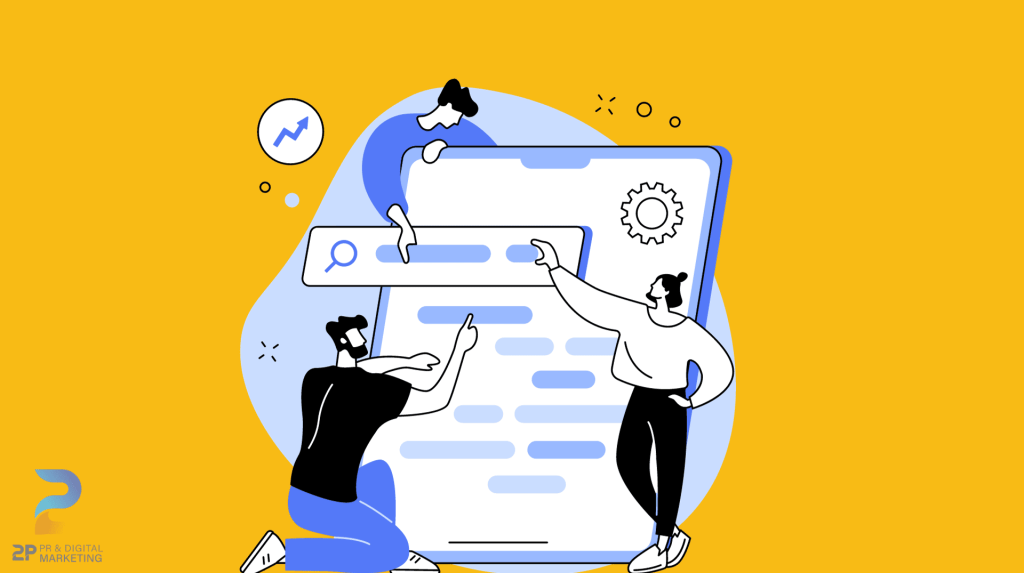 How do I choose SEO Agency in Sharjah?
Choosing the right SEO service company is crucial for your business's online success. Here's a guide to help you make an informed decision:
1. Clearly Define Your SEO Goals:
Identify what you want to achieve with your SEO efforts. Whether you want to increase organic traffic, improve rankings, or enhance the user experience, having clear goals will help you find a company that aligns with your objectives.
2. Look for a Company with Experience:
Opt for companies with a proven track record in your industry. Experience matters in SEO, and a company with a history of success is likely to deliver the results you seek.
3. Check Reviews, Testimonials, and Case Studies:
Explore what past and current clients are saying about the company.
Review testimonials and case studies to assess the company's ability to deliver results.
4. Ask for a Consultation:
Most SEO companies offer free consultations.
Use this opportunity to ask questions and gauge if the company understands your business and goals.
5. Inquire About Their SEO Techniques:
Ensure the company uses white-hat SEO techniques. Avoid companies that use black-hat tactics as these can harm your site's reputation and rankings.
6. Consider Your Budget:
Establish a budget before engaging with an SEO company.
Opt for a company that offers transparent pricing and packages that fit your budget.
7. Ask About Their Reporting and Communication Process:
Choose a company that offers regular updates and reports on your SEO performance.
Ensure they have a clear communication process.
8. Look at the Services They Offer:
Ensure the company provides comprehensive SEO services, including on-page, off-page, technical, and local SEO.
Consider companies that also offer additional services like content marketing, social media management, and PPC management.
9. Assess Their Customer Service:
Opt for a company that provides excellent customer service and is readily available to address your concerns and queries.
10. Ask for References:
Request the company to provide contact information for past clients. Reach out to these references to learn about their experience with the company.
Read more: local seo packages in dubai: What You Need to Know
who is the best SEO Agency in Sharjah?
In Sharjah, numerous companies provide excellent SEO services. It's always essential to choose a company that best fits your business needs and objectives. One such company that stands out is 2P Marketing.
Why Choose 2P Marketing:
Comprehensive Services:

2P Marketing offers a wide array of SEO services, including on-page SEO, off-page SEO, local SEO, technical SEO, and more. They ensure that all aspects of your SEO needs are covered comprehensively.

Expert Team:

our team of SEO experts and digital marketing professionals have extensive experience and knowledge in the industry, ensuring your SEO strategy is in capable hands.

Customized Strategies:

we provide tailored SEO solutions that cater to your specific business goals and target audience, ensuring the highest return on your investment.

Transparency:

2P Marketing believes in maintaining transparency with our clients, providing regular, detailed reports and updates on the progress and performance of your SEO strategy.

Proven Results:

our proven track record of delivering tangible, impactful results for their clients makes them a reliable choice for your SEO needs.

Cutting-Edge Tools and Techniques:

Utilizing the latest tools, technologies, and SEO techniques, 2P Marketing ensures your website stays ahead in the search engine rankings and attracts more traffic and conversions.
in conclusion,
Choosing the right SEO company is a pivotal decision that can significantly affect your online visibility, traffic, and overall business growth. It's essential to conduct comprehensive research and consider various factors such as the company's experience, services, techniques, and client feedback. A consultation will provide a clearer understanding of the company's approach and whether it aligns with your business goals. By ensuring the SEO company is transparent, communicative, and in sync with your budget and objectives, you're laying a solid foundation for a successful online presence and a fruitful partnership.
Sources
FAQ about SEO Agency in Sharjah
Why should I hire an SEO Agency in Sharjah?
Hiring a local SEO Agency in Sharjah ensures that the agency is familiar with the local market, culture, and consumer behavior, allowing them to create more targeted and effective SEO strategies for your business.
What services do SEO Agencies in Sharjah offer?
SEO Agencies in Sharjah offer a range of services including keyword research, on-page and off-page SEO optimization, link-building, content creation and optimization, local SEO, and more, tailored to meet the specific needs and goals of your business.
How can an SEO Agency in Sharjah help improve my website's ranking?
SEO agencies utilize proven strategies and techniques to optimize your website's content, structure, and backlink profile, enhancing its visibility and ranking on search engine results pages, and making it more accessible to potential customers.
How much does it cost to hire an SEO Agency in Sharjah?
The cost of hiring an SEO Agency in Sharjah varies based on the scope of the project, the services you require, and the agency's pricing model. It's important to discuss your budget and expectations with the agency beforehand.
best local SEO company
professional SEO company
seo company in sharjah
seo expert in dubai