In this blog post, we will delve deeper into understanding On-Page SEO, its myriad benefits, and effective techniques for optimization. We will also explore the essential factors to consider when choosing an On-Page SEO service provider in Dubai to ensure your business stands out in the digital landscape. Stay tuned as we navigate through the world of On-Page SEO services in Dubai, empowering your business to reach new heights online.
What is On-Page SEO Services In Dubai?
On-Page SEO, also known as "on-site SEO," refers to the practice of optimizing web pages to improve a website's search engine rankings and earn organic traffic. It involves optimizing both the content and the HTML source code of pages on a website.
Importance of On-Page SEO for Businesses in Dubai
The importance of On-Page SEO for businesses in Dubai cannot be overstated. Given the city's highly competitive market and the growing reliance on online platforms for discovering and engaging with businesses, effective On-Page SEO is crucial for any Dubai-based company looking to succeed. Here are some key reasons why On-Page SEO is essential for businesses in Dubai:
1. Enhanced Visibility:
Proper On-Page SEO ensures that your business ranks higher in search engine results pages (SERPs), increasing its visibility to potential customers.
In a bustling city like Dubai, where numerous businesses compete for attention, a higher search ranking can significantly enhance your business's online presence.
2. Increased Organic Traffic:
Effective On-Page SEO attracts more organic traffic to your website.
By optimizing your website's content and structure, you make it more appealing to search engines, leading to better rankings and more visibility among users actively searching for products or services similar to yours.
3. Improved User Experience:
On-Page SEO involves optimizing the layout, design, and content of your website, leading to a better user experience.
A better user experience results in lower bounce rates, higher engagement, and increased conversions, all of which are beneficial for your business.
4. Credibility and Authority:
On-Page SEO helps establish your business's credibility and authority in your industry.
By providing valuable and relevant content and ensuring your website is optimized and user-friendly, customers are more likely to trust your brand.
5. Local SEO for Local Customers:
For businesses in Dubai catering to local customers, On-Page SEO is essential for optimizing for local search.
This includes optimizing for local keywords, setting up Google My Business, and ensuring that contact information is consistent across all platforms.
6. Cost-Effectiveness:
On-Page SEO is a cost-effective way to increase your online visibility and attract more customers.
Compared to paid advertising, it offers sustainable, long-term benefits at a fraction of the cost.
7. Adaptation to Market Trends:
Dubai's market trends are continuously evolving, and consumer behavior is increasingly shifting towards online platforms.
On-Page SEO allows your business to adapt to these trends, ensuring your website remains relevant, accessible, and visible to potential customers.
8. Competitive Advantage:
Many businesses may not fully leverage On-Page SEO, giving you the opportunity to gain a competitive advantage.
A well-optimized website can set you apart from your competitors in Dubai, helping you attract more customers and grow your business.
How to choose the Right On-Page SEO Service Provider in Dubai?
Choosing the right On-Page SEO service provider in Dubai is a critical decision that can significantly impact the online presence and success of your business. Here's a guide to help you make an informed choice:
1. Assess Experience and Expertise:
Choose a company with a solid track record and extensive experience in providing SEO
Review their case studies and portfolio to evaluate their expertise in handling SEO projects similar to yours.
2. Check Reviews and Testimonials:
Go through the reviews and testimonials from their previous clients.
Look for consistent positive feedback and successful outcomes, and be wary of companies with numerous negative reviews.
3. Inquire About Their SEO Strategy:
A reliable On-Page SEO service provider should be able to explain their SEO strategy clearly.
They should use white-hat SEO techniques and adhere to Google's guidelines to ensure long-term success.
4. Look for Customized Solutions:
The best SEO companies will offer customized solutions tailored to your business's specific needs and goals.
Avoid companies that offer one-size-fits-all or generic SEO packages.
5. Consider Communication and Reporting:
Choose a company that prioritizes clear, transparent communication.
They should keep you updated on the progress of your SEO campaign and be readily available to address your concerns and queries.
Ask about their reporting process – regular, comprehensive reports allow you to monitor the performance and ROI of your SEO investment.
6. Evaluate Pricing and Value:
Compare the pricing of different service providers.
Look for a company that offers competitive pricing without compromising on the quality of service.
Be cautious of companies offering extremely low prices as they may not provide effective or ethical SEO services.
7. Ask for a Proposal or Audit:
Request a detailed proposal or SEO audit for your website.
This should include their assessment of your website, identified issues, and a comprehensive plan of action.
Evaluate their proposal to determine if their approach aligns with your business goals and budget.
8. Understand Their Team and Tools:
Learn about the team who will be working on your project and the tools and technologies they use.
A skilled team with access to advanced SEO tools can deliver more effective and efficient results.
9. Ensure They Understand the Dubai Market:
Choose an SEO service provider with a deep understanding of the Dubai market.
Local insight is crucial for effectively targeting your audience and competing in the Dubai business landscape.
Discover the best seo company in Dubai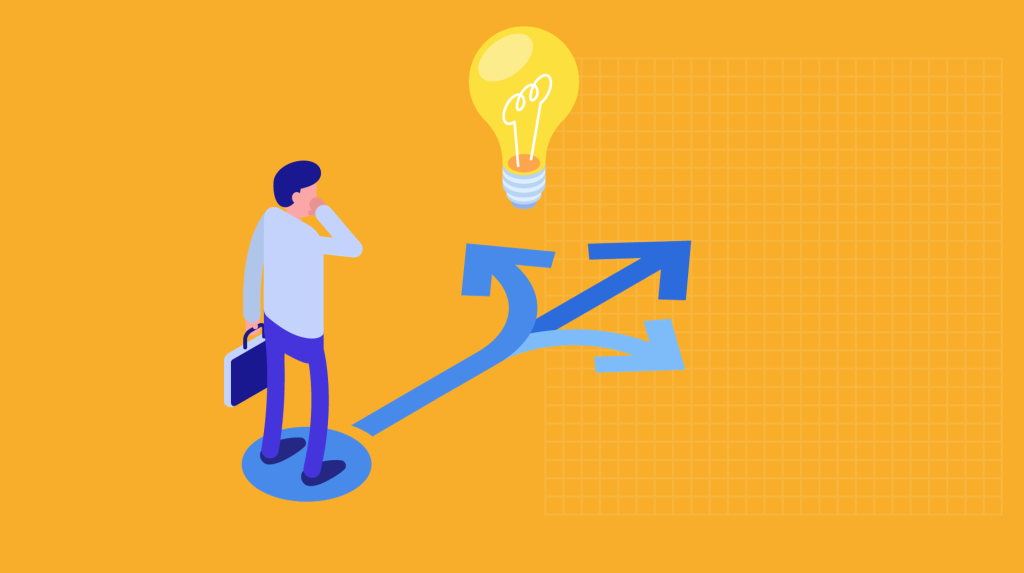 How much does onsite SEO cost in Dubai?
Discussing the cost of onsite or On-Page SEO services in Dubai, it's crucial to understand that there isn't a one-size-fits-all price. The investment required for onsite SEO services in Dubai can vary broadly and it depends on various factors. Here's a breakdown of what affects the cost and why it's not feasible to quote a standard price without a comprehensive understanding of the specific requirements and objectives.
Read more: local seo packages in dubai
Factors Affecting the Cost:
Size and Complexity of the Website:

A larger website with more pages will naturally require more effort for optimization compared to a smaller site.

Current SEO Status:

If a website already follows some SEO best practices, it might require less work compared to a site with no prior SEO efforts.

Specific Requirements and Goals:

The cost also depends on the specific objectives you want to achieve with On-Page SEO services. More complex goals will necessitate more extensive work and therefore, a higher investment.
Which local SEO company is best in Dubai?
If you're looking for a reputable and efficient local SEO company in Dubai, one such name that stands out is 2P Marketing. our agency is reputed for delivering top-notch On-Page SEO services, tailoring their strategies to the specific needs and objectives of their clients.
Why Choose 2P Marketing?
Comprehensive SEO Strategy:
2P Marketing takes a holistic approach to SEO, ensuring all aspects of your website are optimized to improve rankings, increase organic traffic, and boost conversion rates.
Expert Team:
our team of SEO professionals has extensive experience and expertise in handling diverse projects, ensuring your website's SEO is in capable hands.
Localized Insight:
With a deep understanding of the Dubai market, 2P Marketing can effectively tailor your SEO strategy to reach and engage the local audience.
Transparent Reporting:
we provide clear, detailed reports, allowing you to monitor the progress of your SEO campaign and understand the results.
Customer-Centric Approach:
At 2P Marketing, customer satisfaction is paramount. we work closely with clients to understand their needs and deliver solutions that align with their goals.
Read more: best seo company in abu dhabi
How to do SEO on-page optimization in Dubai by your self ?
Doing SEO on-page optimization by yourself is a good choice if you can't afford it. Here's a step-by-step guide tailored for businesses operating in Dubai:
Understanding of SEO:
Educate Yourself:

Start by understanding the basics of SEO. There are numerous free resources and tutorials online to help you grasp the key concepts.
Keyword Research:
Find Relevant Keywords:

Use keyword research tools to find keywords relevant to your business in Dubai.
Consider local keywords that include "Dubai" to target local customers.
On-Page SEO Elements:
Optimize Meta Tags:

Create compelling meta titles and descriptions incorporating your target keywords.

Header Tags:

Use header tags (H1, H2, etc.) to structure your content, and include keywords where appropriate.

URL Structure:

Ensure URLs are SEO-friendly – short, descriptive, and include keywords.
Content Optimization:
Create High-Quality Content:

Produce informative, engaging, and relevant content for your website.
Naturally integrate keywords into the content.

Internal Linking:

Use internal links to guide visitors to other relevant pages on your site.
Image Optimization:
Optimize Images:

Compress images and use descriptive file names and alt text.
Technical SEO
Improve Website Speed:
Mobile Optimization:
Ensure your website is mobile-friendly to cater to the significant number of mobile users in Dubai.
Structured Data:
Use schema markup to provide search engines with more information about your website.
Local SEO:
Google My Business:
Local Citations:
Ensure your business's name, address, and phone number are consistent across online listings.
Regular Monitoring and Analysis:
Use Analytics Tools:
Utilize Google Analytics and other tools to monitor your website's performance.
Analyze the data and make necessary adjustments to your SEO strategy.
In summary, On-Page SEO in Dubai is an invaluable investment for any business looking to establish a robust online presence. The process involves several steps, from understanding the basic principles of SEO and conducting keyword research to optimizing various elements on your website, including meta tags, header tags, content, images, and URLs. Additionally, ensuring a fast website speed, mobile optimization, and a well-optimized Google My Business listing are essential components for reaching and engaging the local audience in Dubai.
Read more: best link building company in dubai
best local SEO company
local SEO agency
on page seo services in Dubai
Search Engine Marketing
seo expert in dubai