In the bustling city of Dubai, where innovation and technology intersect with luxury and ambition, the ecommerce landscape has witnessed remarkable growth in recent years. With its thriving economy, diverse population, and a strong focus on digital transformation, Dubai has become a hub for businesses looking to establish a powerful online presence. At the heart of this digital revolution are the ecommerce development companies that leverage cutting-edge technologies and expertise to help businesses thrive in the competitive online marketplace.
5 reasons why you should develop an e-commerce website in Dubai
Huge potential market:
Dubai is home to a large and diverse population, including a sizable expatriate community, making it an ideal location to tap into a wide customer base. Additionally, Dubai attracts millions of tourists each year, presenting opportunities to reach international customers as well.
Growing e-commerce market:
The e-commerce sector in Dubai has been experiencing rapid growth in recent years. With increasing internet penetration, widespread adoption of smartphones, and a shift in consumer behavior towards online shopping, there is a significant potential for businesses to thrive in the e-commerce industry.
Government support:
The government of Dubai actively supports the development of e-commerce by implementing favorable policies and initiatives. They have established free trade zones, such as Dubai Internet City and Dubai Media City, which offer incentives and benefits to e-commerce businesses, including tax exemptions, 100% foreign ownership, and simplified company setup procedures.
Favorable business environment:
Dubai provides a business-friendly environment with robust infrastructure, advanced logistics facilities, and a well-developed transportation network. The city's strategic location between Europe, Asia, and Africa makes it an excellent hub for international trade and distribution, enabling efficient supply chain management for e-commerce businesses.
Gateway to the MENA region:
Dubai serves as a gateway to the vast Middle East and North Africa (MENA) region, which comprises a population of over 400 million people. By establishing an e-commerce website in Dubai, businesses can leverage this strategic location to expand their reach and access a broader customer base across multiple countries in the MENA region, benefiting from the region's increasing e-commerce adoption.
Why is the e-commerce market in the UAE growing every day?
The e-commerce market in the UAE is growing every day due to several key factors:
Young and tech-savvy population:
The UAE has a significant population of young individuals who are digital natives and highly comfortable with technology. This tech-savvy demographic is more inclined to use online platforms for shopping, leading to the growth of e-commerce in the country.
Rise of social commerce:
Social media platforms are increasingly becoming popular channels for e-commerce in the UAE. Many businesses are leveraging social media platforms like Instagram, Facebook, and Snapchat to promote and sell their products directly to consumers, tapping into the large user base and high engagement levels on these platforms.
Expansion of e-commerce platforms:
Major e-commerce platforms such as Amazon, Noon, and Souq (now part of Amazon) have expanded their operations in the UAE, offering a wide range of products and services to consumers. This expansion has increased competition and provided consumers with more options, driving the growth of the e-commerce market.
Increasing adoption of digital payments:
The UAE has witnessed a significant shift towards digital payments, with consumers embracing online payment methods such as credit/debit cards, mobile wallets, and digital payment platforms. The convenience and security offered by digital payments have further facilitated the growth of e-commerce by enabling seamless transactions for online purchases.
Growth of mobile commerce:
Mobile commerce, or m-commerce, has experienced significant growth in the UAE. With high smartphone penetration and mobile internet usage, consumers are increasingly using their mobile devices to browse and shop online. E-commerce businesses are optimizing their websites and creating mobile apps to cater to this growing segment of mobile shoppers.
High internet and smartphone penetration:
The UAE has one of the highest internet and smartphone penetration rates in the world. This widespread access to the internet and mobile devices has created a favorable environment for e-commerce growth, as consumers can easily connect to online platforms and make purchases from anywhere at any time.
When do you know that you need online store development?
Here are some indicators that suggest you may need online store development for your business:
Increasing customer demand for online purchasing: If you notice a growing number of customers expressing interest in buying your products or services online, it's a clear sign that developing an online store would be beneficial. Customers today expect the convenience of shopping online, and meeting their expectations can help you attract and retain more customers.
Limited geographical reach: If your business is currently limited to a specific geographic area or a physical store, developing an online store can expand your reach and enable you to sell to customers beyond your local market. An online store allows you to break through geographical barriers and reach customers nationally or even internationally.
Competitive landscape: If your competitors have already established a strong online presence and are successfully selling their products or services online, it's crucial not to fall behind. Developing an online store can help you stay competitive and ensure you don't lose potential customers to your online-savvy competitors.
Diversification of sales channels: Having multiple sales channels can strengthen your business and provide alternative revenue streams. An online store complements your physical store presence and allows customers to choose between in-person shopping and online purchasing. It provides flexibility and convenience for customers and can help you capture sales from different customer preferences.
Scalability and growth potential: If you have ambitions for expansion and growth, an online store becomes an essential tool. It allows you to scale your business by reaching a larger audience, increasing sales volumes, and potentially exploring new markets. Online stores can be easily updated and adapted to accommodate growth, making them a valuable asset for business expansion.
Improved customer experience: An online store provides a seamless and personalized shopping experience for customers. It allows them to browse products, compare prices, read reviews, and make purchases at their convenience. By offering an online store, you enhance customer satisfaction and loyalty, as well as gain valuable insights into customer behavior and preferences.
It's important to assess your specific business needs, target market, and resources to determine if developing an online store aligns with your goals and can drive positive results for your business.
How to find the best ecommerce development company in Dubai ?
Define your requirements:
Clearly outline your business goals, project scope, and specific requirements for your e-commerce website. Determine the features, functionality, and design elements you need to achieve your objectives. This will help you communicate your needs effectively and evaluate potential development companies accordingly.
Research and shortlist companies
Conduct thorough research to identify e-commerce development companies in Dubai. Look for companies with a strong track record, relevant experience in e-commerce development, and a portfolio that showcases their expertise. Consider factors such as their reputation, client reviews and testimonials, and the range of services they offer.
Assess expertise and experience:
Evaluate the expertise and experience of each shortlisted company. Look for specialization in e-commerce development, particularly in your industry or niche. Consider the number of years the company has been in business, the qualifications of their team members, and their technical capabilities in terms of e-commerce platforms and technologies.
Check references and client reviews:
Request references from the e-commerce development companies and reach out to their past clients. Inquire about their experience working with the company, the quality of their work, adherence to timelines, communication, and post-development support. Additionally, read online reviews and ratings to gather more insights about the company's reputation and client satisfaction.
Make an informed decision:
Based on your research, evaluations, and interactions, make an informed decision on the e-commerce development company that best aligns with your requirements, budget, and vision for your online store.
Read more:
Professional WordPress Development in Dubai
best freelance web designer dubai
7 Criteria for the best ecommerce web development dubai
Here are the criteria to consider when evaluating the best e-commerce development company in Dubai:
Expertise and experience: Look for a company with a proven track record in e-commerce development. They should have specialized knowledge and experience in building successful e-commerce websites. Assess their technical expertise, familiarity with various e-commerce platforms, and their ability to handle complex requirements.
Customization and flexibility: A good e-commerce development company should offer customization options to tailor the website according to your specific business needs. They should be able to understand your requirements and provide flexible solutions that align with your branding, user experience, and functionality goals.
Read more: Custom Website Design in Dubai
Support and maintenance: Building an e-commerce website is not a one-time project; it requires ongoing support and maintenance. Ensure that the company provides reliable support services to address any issues or updates that may arise after the website is launched. Look for companies that offer long-term partnerships and have a reputation for providing prompt and efficient support.
Pricing: Consider the pricing structure and ensure that it aligns with your budget and expectations. Compare quotes from different companies and understand what is included in the pricing package. Be wary of extremely low-cost options as they may compromise on quality. Look for a balance between affordability and the quality of services provided.
Read about: affordable web design agency in dubai
Transparency: A trustworthy e-commerce development company should be transparent in their communication, processes, and pricing. They should provide clear documentation, project timelines, and milestones. Transparency helps establish trust and ensures that you have a clear understanding of the project's progress and any potential challenges.
Customer satisfaction: Look for testimonials, reviews, and case studies that demonstrate the company's commitment to customer satisfaction. Check their online presence and reputation on platforms such as Clutch, Google Reviews, and social media. Positive feedback and recommendations from past clients indicate the company's ability to deliver quality solutions and excellent customer service.
Referrals: Ask the e-commerce development company for referrals from their past clients. Reach out to these clients to gain insights into their experience working with the company. Inquire about the company's professionalism, communication, adherence to timelines, and overall satisfaction with the delivered solutions.
List of the most important ecommerce development company services in uae
Ecommerce Website Development:
Designing and developing a user-friendly and visually appealing website that showcases products or services, facilitates online transactions, and provides a seamless shopping experience.
Mobile Commerce App Development:
Creating mobile applications that allow customers to browse and purchase products or services using their smartphones or tablets.
Ecommerce Platform Development:
Building customized e-commerce platforms or utilizing popular platforms like Magento, Shopify, or Woo Commerce to create robust and scalable online stores.
Payment Gateway Integration:
Integrating secure payment gateways into the e-commerce website or app to enable seamless online transactions, ensuring customer data protection and facilitating various payment methods.
Shopping Cart Development: Developing a shopping cart system that allows customers to add, modify, and remove products before finalizing their purchase, ensuring a smooth checkout process.
Inventory Management System:
Implementing a system to track and manage inventory, including stock levels, product variations, and automated inventory updates to prevent overselling or stockouts.
Order Management System:
Creating a system to efficiently process and manage orders, including order tracking, fulfillment, and shipment management.
Digital Marketing and SEO:
Implementing strategies to drive targeted traffic to the e-commerce website, including search engine optimization (SEO), pay-per-click (PPC) advertising, social media marketing, and email marketing to increase visibility and conversions.
Analytics and Reporting:
Setting up analytics tools and generating reports to track website performance, user behavior, sales data, and other key metrics, enabling data-driven decision-making and optimization.
Security and Fraud Protection:
Implementing robust security measures, including SSL certificates, encryption, secure payment gateways, and fraud prevention systems, to protect customer data and ensure secure transactions.
These services collectively contribute to creating a comprehensive and successful e-commerce solution in the UAE, enabling businesses to establish a strong online presence, drive sales, and provide a seamless shopping experience for their customers.
Read about: CMS Website Development in Dubai
best Drupal Development Company & Services in Dubai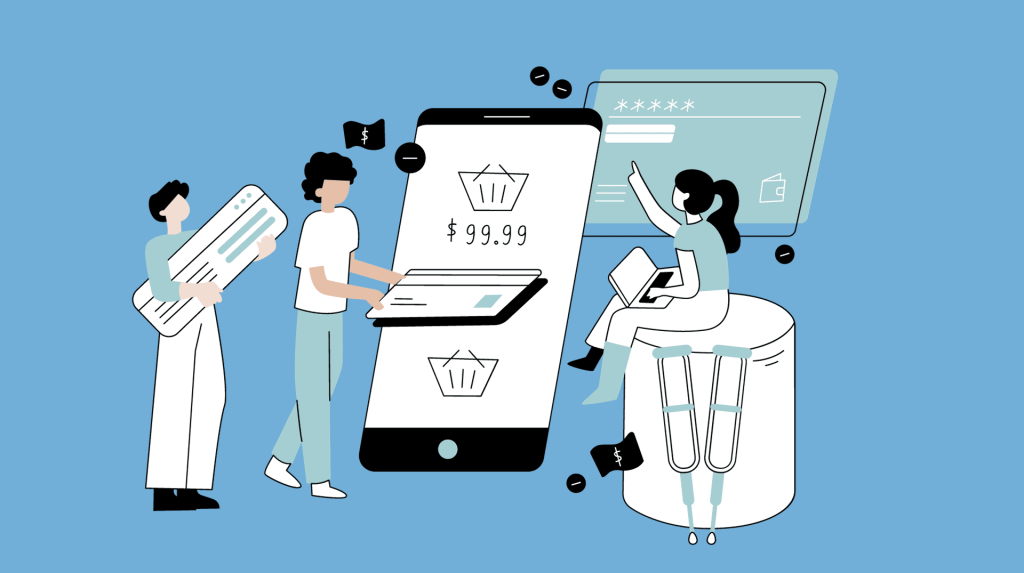 Why we are one of the top ecommerce development agencies in uae?
As an e-commerce development agency, 2P Marketing can position itself as one of the top agencies in the UAE for the following reasons:
Expert Team:
2P Marketing boasts a team of highly skilled and experienced professionals who are well-versed in e-commerce development. Their expertise allows them to deliver high-quality solutions that align with clients' specific requirements.
Increase your revenue and sales:
The agency focuses on developing e-commerce solutions that are geared towards increasing their clients' revenue and sales. By implementing effective strategies and features, they aim to optimize the online shopping experience and drive conversions.
Proven Track Record:
2P Marketing has a track record of successful e-commerce projects and satisfied clients. Their portfolio and case studies demonstrate their ability to deliver results and meet clients' objectives.
Customized Solutions:
The agency understands that every business is unique and requires tailored solutions. They offer customized e-commerce development services that cater to the specific needs and goals of their clients, ensuring a personalized and effective online presence.
User-Centric Approach:
2P Marketing prioritizes the user experience in their e-commerce development process. They focus on creating intuitive and user-friendly interfaces that enhance customer satisfaction and encourage repeat purchases.
Agile Development Methodology:
The agency follows an agile development methodology, allowing for flexibility and adaptability throughout the project. This approach enables efficient collaboration, faster delivery, and the ability to respond to changing requirements.
Ongoing Support and Maintenance:
2P Marketing provides continuous support and maintenance services to ensure that the e-commerce websites they develop are running smoothly. They address any issues promptly and provide updates and enhancements as needed.
Transparent Communication:
The agency believes in transparent and open communication with their clients. They keep clients informed about the progress of the project, provide regular updates, and actively involve clients in the decision-making process.
Competitive Pricing:
2P Marketing offers competitive pricing for their e-commerce development services, ensuring that clients receive value for their investment. Their pricing structure is designed to be cost-effective while maintaining high-quality standards.
Client-Centric Approach:
2P Marketing places great importance on understanding clients' goals and objectives. They take a client-centric approach, actively listening to their clients' needs and providing tailored solutions that align with their business strategies.
What e-commerce website development platforms are we experts in?
As an e-commerce development agency, 2P Marketing specializes in the following e-commerce website development platforms:
Shopify:
Shopify is a popular and user-friendly e-commerce platform that allows businesses to create and manage online stores. It provides a range of customizable themes, integrated payment gateways, and extensive app integrations. 2P Marketing has expertise in developing e-commerce websites on the Shopify platform, leveraging its features and capabilities to create robust online stores.
BigCommerce:
BigCommerce is a powerful e-commerce platform known for its scalability and flexibility. It offers comprehensive features for building and managing online stores, including customizable templates, secure payment gateways, and advanced marketing tools. 2P Marketing has experience in developing e-commerce websites on the BigCommerce platform, harnessing its capabilities to create engaging and high-performing online stores.
WooCommerce:
WooCommerce is a widely used e-commerce plugin for WordPress, powering a significant portion of online stores. It seamlessly integrates with WordPress websites and provides extensive customization options. 2P Marketing specializes in developing e-commerce websites using WooCommerce, leveraging its flexibility and integration with WordPress to create fully functional and visually appealing online stores.
Magento:
Magento is a robust and feature-rich e-commerce platform known for its scalability and flexibility. It offers a wide range of customization options, powerful product management features, and advanced marketing capabilities. 2P Marketing has expertise in Magento development, utilizing its extensive features and functionalities to create highly tailored and scalable e-commerce websites.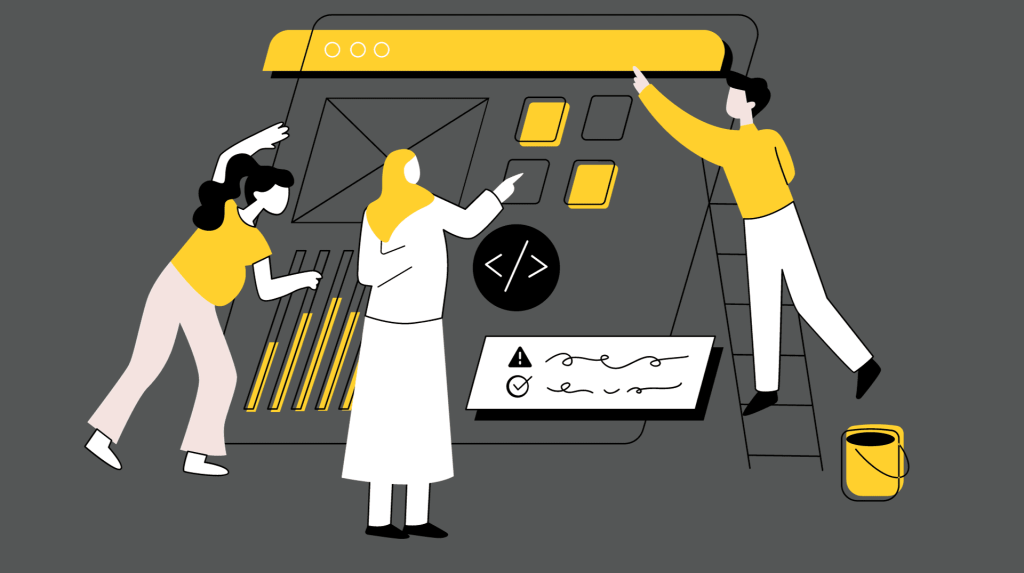 Our eCommerce Development Process
2P Marketing follows a comprehensive eCommerce development process that includes the following stages:
Requirement Gathering and Analysis:
In this phase, 2P Marketing collaborates with the client to understand their specific requirements, business goals, target audience, and desired features for the eCommerce website.
Planning and Strategy:
Based on the gathered requirements, 2P Marketing formulates a detailed plan and strategy for the eCommerce project. This includes defining the project scope, creating a timeline, allocating resources, and establishing key milestones.
Design and User Experience (UX):
2P Marketing focuses on creating a visually appealing and user-friendly design for the eCommerce website. They consider the target audience, brand identity, and industry best practices to design an intuitive and engaging user experience.
Development and Integration:
Once the design is finalized, 2P Marketing starts the development phase. They build the eCommerce website using the chosen platform and integrate necessary features such as product catalogs, shopping carts, payment gateways, and third-party integrations.
Testing and Quality Assurance:
2P Marketing conducts rigorous testing to ensure the eCommerce website functions smoothly across different devices, browsers, and operating systems. They perform functional testing, usability testing, performance testing, and security testing to identify and fix any issues or bugs.
Deployment and Launch:
After successful testing, 2P Marketing deploys the eCommerce website to the live environment. They ensure a seamless transition and make the necessary configurations to ensure the website is fully operational.
Training and Handover:
2P Marketing provides training and guidance to the client's team on how to manage and update the eCommerce website. They offer documentation and support to empower the client in handling day-to-day operations.
Support and Maintenance:
2P Marketing offers ongoing support and maintenance services to ensure the eCommerce website continues to perform optimally. They address any issues, provide updates and enhancements, and monitor the website's performance and security.
How much does it cost to develop eCommerce in Dubai?
The cost of developing an eCommerce website in Dubai can vary significantly and is dependent on various factors such as project complexity, desired features, customization requirements, and the development team or agency chosen for the project. Therefore, it is challenging to provide an exact cost without specific project details. It is recommended to consult with e-commerce development agencies or professionals to get accurate quotes based on your unique project requirements.
ecommerce website design company near me
Use search engines: Go to popular search engines like Google and enter relevant keywords such as "eCommerce website design company near me" or "eCommerce website design services [your location]." The search results will provide you with a list of local companies that offer eCommerce website design services. 2P Marketing is a Company that offer eCommerce website design services near you in uae
Freelance ecommerce developer in Dubai or a company?
Whether you should hire a freelance ecommerce developer in Dubai or a company depends on your specific needs and budget.
Freelancers
Pros:

Often more affordable than companies
Can be more flexible and accommodating with your schedule
Can offer a wider range of expertise, as they are not limited to the resources of a single company

Cons:

Can be more difficult to find and vet
May not have the same level of experience or resources as a company
May be more difficult to manage and coordinate
Companies
Pros:

Offer a wider range of services, including design, development, marketing, and support
Have a team of experienced professionals who can work together on your project
Can offer more stability and reliability

Cons:

Often more expensive than freelancers
May be less flexible and accommodating with your schedule
May not be able to offer the same level of personal attention as a freelancer
In conclusion, if you're looking for the best ecommerce development company in Dubai, we strongly encourage you to contact us. With our exceptional expertise and experience in the field, we are dedicated to helping businesses like yours succeed in the competitive digital marketplace of Dubai.
FAQ about ecommerce development company in dubai
Is UAE good for eCommerce?
Yes, the United Arab Emirates (UAE) is an excellent location for eCommerce. The UAE has experienced significant growth in its digital landscape, making it a favorable environment for online businesses.
What is the best eCommerce platform in Dubai?
There are several eCommerce platforms available in Dubai, each with its own strengths and suitability for different types of businesses. The choice of the best eCommerce platform depends on your specific requirements, budget, technical expertise, and scalability needs. Here are some popular eCommerce platforms used in Dubai
Which e-commerce business is best in UAE?

Determining the "best" e-commerce business in the UAE can be subjective and dependent on various factors such as market trends, competition, and consumer preferences
ecommerce development company
ecommerce development in uae