PPC Campaigns
COMPLETE PPC MANAGEMENT SERVICES
2P is a leading Search Engine Marketing (SEM) and Pay Per Click management firm known for its comprehensive business expertise with an impressive performance record in the management of Google Adwords Pay Per Click campaigns. To successfully initiate, deploy and sustain Pay Per Click Campaigns, we have an experienced team of committed experts and campaign managers.
Our Packages
Basic
Standard
Professional

Network: Google Ads

Keywords Research
Ad Copy Development
Bid Setup
AdRoll
Remarketing Tags
Landing Pages Recommendations
Youtube Video Ads
Ad Scheduling Setup
Competitor Analysis
Mobile Ads
Display Ads 1 Set
Google Ad Extensions Setup
Call Tracking Setup $50 Additional
Responsive Ads
Google Shopping Feed Management
Geo Targeting Setup

Facebook Ads

Facebook Tracking Pixel Implementation
Facebook Link Click Ads
Facebook Boosted Page Posts
Facebook Multi-Product (Carousel Ads)
Facebook Dynamic Product Ads
Facebook Canvas Ads
Facebook Leads Ads

Instagram Ads

Instagram Canvas Ads

Microsoft Ads

Bing Product Ads
Microsoft Audience Ads

Linkedin Ads

Linkedin Ads

Campaign Optimization

Keyword Optimization
Keyword Bid Optimization
ROI Analysis
Ad Copy Optimization
Landing Page Optimization
Landing Page Optimization
Bid Refinements
Bid Refinements

Google Analytics

Account & Profile Setup
Implementation of Conversion tracking Code

Reporting

Monthly Reports
Weekly Work Reports
Weekly Work Reports

Support

Email and Chat
Telephone
PLANNING AND CONDUCTING THE PPC CAMPAIGN
Performing a complete analysis of the website or landing page to increase conversions
Performing a keyword research and categorization on the basis of exact, broad, and phrase match keywords
Structuring the PPC campaign together with the ad groups and keywords to achieve a high quality score
Creating an innovative and direct ad copy for every ad group with the aim of obtaining the best CTR
Implementation of Search & Display campaigns
Implementation of strategies such as Ad Extensions including phone extensions, site links etc.
Daily bid management
Filtration of negative keywords and search query on weekly basis
Creation of weekly/monthly performance reports (when required)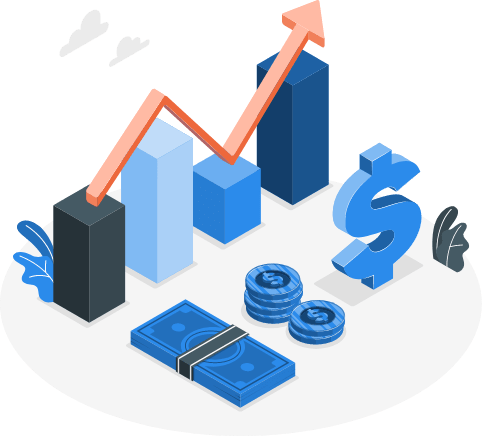 Enhance your ROI, quickly
investment (ROI). Our team of marketers and campaign managers will get your Pay Per Click campaign up and running in no time, whether you are a SME or a big company.
Complete management of your PPC Campaign
We apply validated PPC techniques to draw quick, pre-qualified traffic for targeted keywords to your website. Distribution and placement analysis for the website is also provided by our experts. It contains a list of costs for top placement on Google Adwords, Yahoo! Search Marketing and other search engines for target phrases and its appropriate combinations.
PPC Campaign Distinguished by Intelligence
Pay Per Click management needs active tracking, analysis, research and comprehensive setup. Our campaign managers setup your PPC Advertising campaign with all the major PPC search engines and work within the specified monthly budget, thus ensuring higher ROI and conversions for your campaign.
Need Help Choosing The Right PPC Package
Contact Us