E-Commerce SEO Packages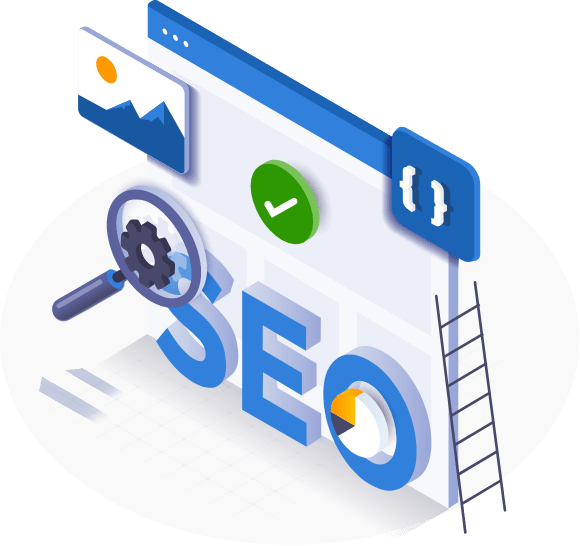 SEO benefits for Ecommerce
• Driving brand awareness. …
• Filling the marketing funnel
• Elevating content quality
• Expanding remarketing audiences
• Improving the user experience.
• Lowering paid search costs
• Creating lasting value.
• SEO Increases Organic Discovery & High-Quality Website Traffic. .
• SEO Offers Impressive ROI. …
• SEO Improves Credibility & Trust. …
• SEO Provides 24/7 Promotion. …
• SEO Targets the Entire Marketing Funnel. …
• SEO Reaches Your Entire Target Audience. …
• SEO Optimizes User Experience. …
• SEO Enhances PPC Success.
• SEO is a Long-Term Marketing Strategy
Conversion rate for ecommerce
The conversion rate of an ecommerce website is the number of transactions divided by the total number of visits.
Conversion rate is used in conjunction with other key indicators to measure the effectiveness and competitiveness of an e-store.
Average ecommerce conversion rates are 1% – 3%, it varies depending on the industry, product, traffic source and many other factors.
ROI for ecommerce seo
SEO ROI for ecommerce is calculating the return on investment resulted from SEO efforts using data collected from Google Analytics or any other similar sources.

ROI of ecommerce SEO is calculated using the following formula: (Profit – Investment) / Investment x 100.
It's critical to track the return on investment from SEO and other strategies as it is important to measure the success of online marketing efforts in driving traffic, sales, and revenue, and avoiding financial problems.
The average return on investment for ecommerce SEO is roughly $2.75 for every $1 spent. The profit amount a company receives back from SEO depends on a number of variables, including investment and sector.

Why we are the best ecommerce seo agency in Dubai
Local Expertise, Global Standards: We understand the unique dynamics of the Dubai market, combined with a commitment to meeting international SEO standards. Our strategies are rooted in local insights while ensuring a competitive edge on a global scale.
Result-Oriented Approach: We don't just promise; we deliver. Our team constantly monitors key performance indicators to ensure that your ecommerce platform ranks higher, attracts more organic traffic, and boosts sales.
Tailored Solutions: We recognize that every ecommerce business is unique. Our strategies are bespoke, tailored to align with your brand's identity, goals, and target audience.
Advanced Technical Proficiency: Our team is adept in all facets of ecommerce SEO, from site structure optimization to enhancing page load speeds, ensuring that your site not only ranks well but also provides an optimal user experience.
Content Excellence: We craft compelling, keyword-optimized content that not only attracts search engines but also resonates with your target audience, encouraging engagement and conversions.
End-to-End Services: From on-page optimization, link building, to in-depth analytics and reporting, we provide comprehensive SEO services, making us a one-stop-shop for all your ecommerce SEO needs in Dubai.
Our ecommerce seo services packages in Dubai
Bronze Plan
Silver Plan
Gold Plan
Product
Small Ecommerce Store
(up to 100 products)
Medium Ecommerce Store
(up to 200 products)
Large Ecommerce Store
(up to 500 products)
Number of Total Keywords optimized
50
100
150
Primary Keywords
10
25
35
Secondary Keywords
40
75
115
Crawling pages
up to 2000
up to 5000
up to 1000
Minimum Project Duration (6 months)

Initial Review and Analysis

In-depth Site Analysis
Website Analysis
Competitive Analysis
Keyword Research and Analysis
Baseline Search Engine Ranking Report
Baseline Traffic Report
Backlinks Profiling & Audit

On-Site Optimization

Meta Tags Optimization
Content Optimization
NO
Image Optimization
XML Sitemap Creation / Analysis
Robots.txt Creation/ Analysis
Canonical Issue Fixing
Google Analytics Set Up
Google Webmaster Tool Set Up
Header Optimization
On Site Blog Integration
Site Architecture Evaluation
HTML Sitemap Creation / Analysis
Rich Snippets / Markups implementation
NO
NO
URL Optimization (Static & Dynamic)
Hyperlinks Optimization
Duplicate Content Checking (Internal & External)
SEO Implementation (As per client demand)