Looking for professional Joomla development services in Dubai? Look no further! 2p Marketing is a leading company specializing in Joomla development. With a team of highly skilled developers, we offer top-notch Joomla solutions tailored to meet your specific needs. Whether you're a small business or a large enterprise, our Joomla development services can help boost your online presence and take your website to the next level.
In this blog post, we will delve into the benefits of choosing a Joomla development services company in Dubai and why 2p Marketing should be your go-to choice. Get ready to unlock the full potential of your website with our expert Joomla development services.
Why choose joomla cms development?
Joomla is a popular content management system (CMS) that has been widely used for website development. Here are some reasons why Joomla may be chosen for CMS development:
User-Friendly Interface:
Joomla provides a user-friendly administrative interface that allows users to manage and update website content without requiring extensive technical knowledge.
Extensibility and Flexibility:
Joomla is highly extensible, thanks to its large collection of extensions, plugins, and templates. These extensions allow you to add various functionalities and features to your website, such as e-commerce, forums, social networking, and more.
Community and Support:
Joomla has a vibrant and supportive community of developers, designers, and users. The Joomla community actively contributes to the development of the CMS by creating extensions, providing support, and sharing knowledge.
Multilingual Capabilities:
Joomla offers built-in multilingual support, allowing you to create websites in multiple languages. This feature is particularly beneficial for businesses or organizations with a global audience or targeting specific regions with different languages.
Security:
Joomla takes security seriously and has a dedicated security team that actively monitors and addresses vulnerabilities
Cost-Effective Solution:
Joomla is an open-source CMS, which means it is free to use and customize according to your requirements.
Read more: magento website development Company
Joomla Web Development Services In Dubai
Joomla Website Development:
Companies provide end-to-end Joomla website development services, creating fully functional websites using the Joomla CMS. This includes designing the website layout, implementing desired features, and ensuring responsiveness across different devices.
Custom Joomla Template Design:
Companies offer custom Joomla template design services to create unique and visually appealing website designs that align with the client's branding and requirements. They develop custom templates from scratch or modify existing templates to match the client's vision.
Joomla Extension Integration:
Joomla has a wide range of extensions or plugins that enhance website functionality. Web development companies can integrate and configure these extensions based on client needs, whether it's for e-commerce, social media integration, SEO optimization, or other specific requirements.
Joomla Website Migration:
If you have an existing website on a different CMS or an older version of Joomla, companies can assist in migrating your website to the latest Joomla version. They handle the migration process, ensuring data integrity and preserving website functionality during the transition.
Joomla Website Maintenance and Support:
Web development companies provide ongoing maintenance and support services for Joomla websites. This includes regular updates, security patches, bug fixes, performance optimization, and technical support to ensure the smooth functioning of the website.
Joomla E-commerce Development:
Companies can create e-commerce websites using Joomla and popular e-commerce extensions like VirtueMart. They develop secure and feature-rich online stores, integrating payment gateways, managing product catalogs, setting up shipping methods, and implementing order management systems.
Joomla SEO Optimization:
Web development companies optimize Joomla websites for search engines to improve their visibility and search engine rankings. This involves implementing SEO best practices, optimizing website structure, meta tags, URLs, and other SEO elements to enhance organic traffic.
Joomla Website Upgrades and Enhancements:
If you have an existing Joomla website, companies can assist in upgrading it to the latest version of Joomla and implementing new features or enhancements. This ensures your website remains secure, compatible, and up to date with the latest Joomla advancements.
Read about:
CMS Website Development in Dubai
Factores you shoud consider when choosing Joomla Development Company in Dubai
When selecting a Joomla development company in Dubai and Abu Dhabi, there are several factors to consider. These factors can help you make an informed decision and ensure that the chosen company meets your specific requirements. Here are some key factors to consider:
Experience:
Look for a company with extensive Joomla development experience.
Client Reviews:
Read reviews and testimonials to gauge the company's reputation.
Range of Services:
Ensure the company offers the services you need, such as development, customization, and support.
Quality and Support:
Assess their commitment to delivering high-quality websites and post-development support.
Customization:
Choose a company that can provide personalized solutions for your specific requirements.
Communication:
Ensure effective communication channels and project management practices are in place.
Pricing:
Compare quotes to find a company that offers competitive pricing within your budget.
Considering these factors will help you select the right Joomla development company for your needs.
Read about: affordable web design agency in dubai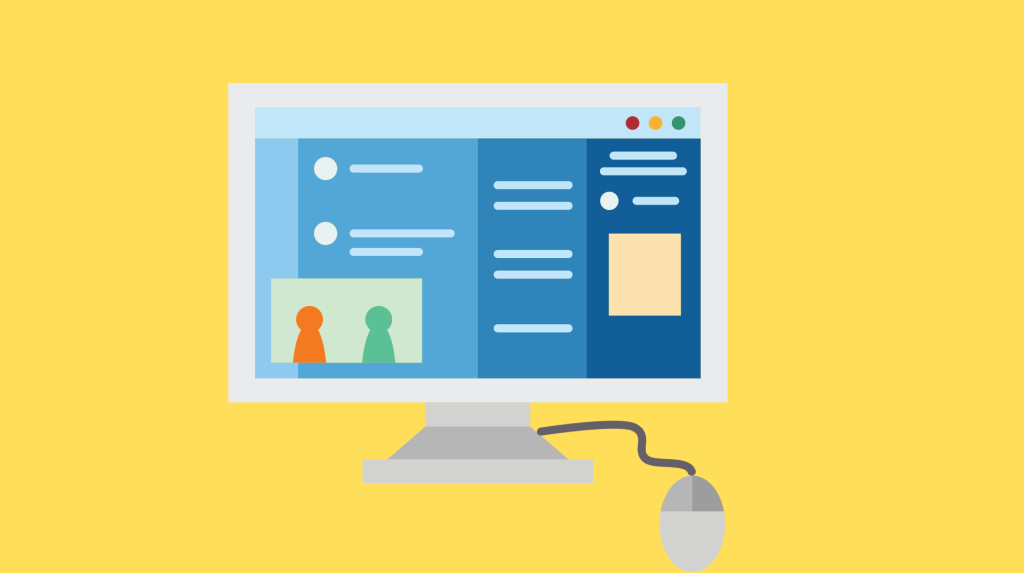 Freelance joomla developer dubai or a company which? is the best to hire ?
Freelance Joomla Developer:
Cost: Freelancers often have lower rates compared to companies, which can be beneficial for smaller budgets.
Flexibility: Freelancers can be more flexible in terms of project timelines and customization.
Personal Attention: Working with a single freelancer allows for more direct communication and focused attention on your project.
Expertise: Look for freelancers with a strong portfolio, relevant experience, and positive client reviews.
Read about: best freelance web designer dubai

Joomla Development Company:
Team Collaboration: Companies offer access to a team of professionals with diverse skills, which can result in faster project completion and a broader range of expertise.
Resources and Support: Companies usually have dedicated resources, like project managers and quality assurance teams, to ensure smooth project execution and high-quality results.
Scalability: If your project requires scalability or ongoing support, a company can provide the necessary resources and infrastructure.
Established Reputation: Reputable companies often have a proven track record, a portfolio of successful projects, and a solid client base.
Ultimately, consider the complexity and scope of your project, your budget, and your preferences for collaboration and support. Evaluate the specific skills, experience, and reputation of freelance Joomla developers or Joomla development companies in Dubai before making your decision.
Who is the best joomla web development company in dubai
2P Marketing is dedicated to delivering exceptional web solutions tailored to meet your specific needs. With a team of highly skilled professionals and a proven track record, we strive to provide top-notch Joomla development services.
At 2P Marketing, we combine our expertise in Joomla with innovative design and robust functionality to create visually stunning and user-friendly websites. Our portfolio showcases a diverse range of successful projects, demonstrating our ability to deliver high-quality results.
What sets us apart is our commitment to understanding your business objectives and translating them into a powerful online presence. We prioritize effective communication, ensuring that your vision is integrated into every aspect of the Joomla development process.
In conclusion,
If you're looking for professional Joomla web development services tailored to your unique requirements, we invite you to contact us. Our experienced team at 2P Marketing is well-versed in Joomla development and can assist you in creating a powerful and visually appealing website that aligns with your goals.
Read More:
WordPress Development in Dubai
List of Best Web Development Agencies in Dubai