In today's digital age, having a strong online presence is crucial for businesses to thrive. Content Management Systems (CMS) play a vital role in building and managing websites effectively. If you are a business owner in Dubai looking for a reliable and skilled CMS development company, you've come to the right place. In this blog post, we will explore the top reasons why 2P Marketing is the leading CMS development company in Dubai. From their expertise in various CMS platforms to their commitment to delivering exceptional results, discover why 2P Marketing is the go-to choice for businesses seeking professional CMS development services in Dubai.
Why should you use a CMS?
There are several advantages to using a Content Management System (CMS) for your website or online platform:
User-friendly interface:
CMSs provide an intuitive and user-friendly interface that makes it easier for non-technical users to create, edit, and manage content. You don't need to have coding skills or rely on developers to make changes to your website.
Quick and efficient content updates:
With a CMS, you can update your website content in real-time. Whether you need to publish new articles, update product information, or make changes to existing pages, a CMS allows you to do so quickly and efficiently without waiting for technical assistance.
Centralized content management:
A CMS enables you to manage all your content in one central location. You can organize content into categories, create hierarchies, and easily search for specific content. This centralized approach improves content organization, retrieval, and ensures consistency across your website.
Collaboration and workflow management:
If you have a team working on content creation, a CMS facilitates collaboration and workflow management. You can assign different roles and permissions to team members, track content revisions, and establish an approval process. This streamlines teamwork, ensures content quality, and avoids conflicts in content management.
Design consistency:
CMSs separate content from design elements. By using templates or themes, you can maintain a consistent design across your website. If you decide to change the design, you can do so without affecting the content. This allows for flexibility and easy design updates.
Scalability and flexibility:
CMSs are designed to handle websites of various sizes and complexities. Whether you have a small personal blog or a large enterprise website, a CMS can accommodate your needs. It allows you to add new pages, sections, or features as your website grows, without starting from scratch.
Extensibility and customization:
CMSs offer a wide range of extensions, plugins, and integrations that allow you to extend the functionality of your website. You can integrate e-commerce platforms, social media tools, analytics systems, and more. This flexibility enables you to customize your website according to your specific requirements.
SEO optimization:
Many CMSs provide built-in SEO features or plugins that help optimize your website for search engines. You can easily manage meta tags, URL structures, XML sitemaps, and other SEO elements. This improves your website's visibility in search engine results and enhances your overall SEO strategy.
Support and community:
Popular CMSs have large and active user communities. You can find extensive documentation, tutorials, forums, and support resources dedicated to the CMS you choose. This support network can assist you in troubleshooting issues, finding solutions, and staying updated with the latest features and best practices.
Read more:
WordPress Development in Dubai
joomla development services in uae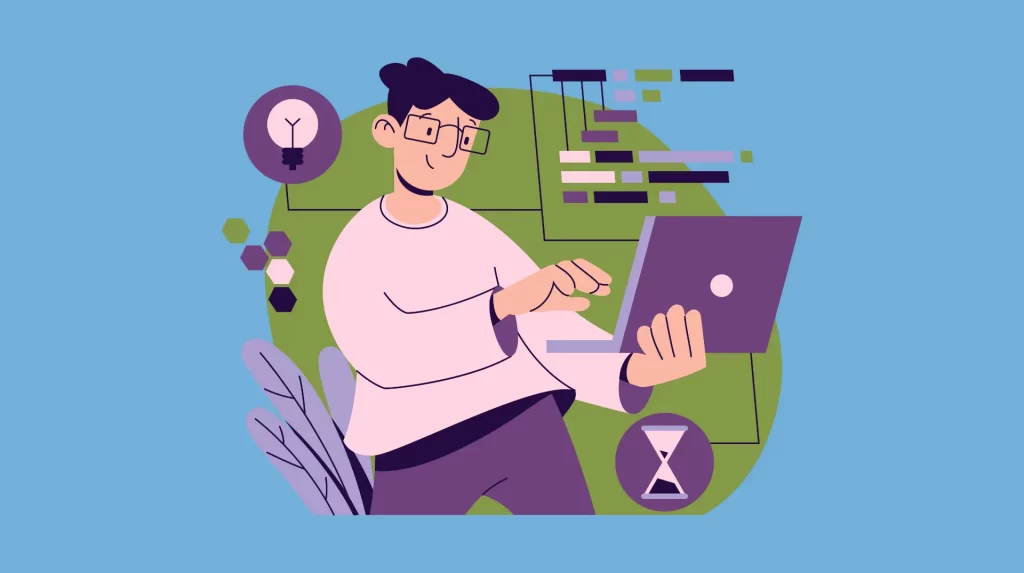 How to choose the best CMS company development in dubai
Choosing the best CMS development company in Dubai requires careful consideration and evaluation of various factors. Here are some key steps to help you make an informed decision:
Experience: Make sure the company has experience developing websites using the CMS you want to use.
Portfolio: Look at the company's portfolio to see examples of their work.
Reviews: Read reviews of the company to see what other clients have to say about them.
Define Your Requirements: Start by identifying your specific requirements and goals for your website or project. Consider factors such as the complexity of your website, desired features, scalability needs, budget, and timeline. This clarity will help you communicate your requirements effectively to potential CMS development companies.
Consider Ongoing Support and Maintenance: A CMS development project doesn't end with the initial development phase. Evaluate the post-development support and maintenance services offered by each company. Consider factors such as technical support, bug fixes, security updates, and the availability of ongoing maintenance contracts.
Why 2P Marketing is the best cms development company in dubai?
2P marketing is the best CMS development Ajency in Dubai because we have a team of experienced and skilled developers who can create high-quality, custom-made CMS websites. We also have a proven track record of success in developing CMS websites for businesses of all sizes.
Here are some of the reasons why 2P marketing is the best CMS development company in Dubai:
Expertise and Experience:
2P Marketing has a team of highly skilled and experienced professionals in CMS development. We have a proven track record of successfully delivering CMS projects for a diverse range of clients in Dubai. Our expertise in various CMS platforms, such as WordPress, Drupal, and Magento, enables us to tailor solutions to meet the unique requirements of each client.
Customized Solutions:
We understand that every business has specific needs and goals. At 2P Marketing, we pride ourselves on providing customized CMS solutions that align with our clients' objectives. We work closely with our clients to understand their requirements, and then we design and develop CMS solutions that are tailored to their business, ensuring optimal performance and functionality.
Comprehensive Services:
2P Marketing offers end-to-end CMS development services. From initial consultation and planning to design, development, deployment, and ongoing maintenance and support, we provide a comprehensive range of services to ensure a seamless and hassle-free CMS implementation. Our holistic approach allows us to handle all aspects of the project and deliver a high-quality CMS solution.
Focus on User Experience:
We prioritize delivering an exceptional user experience through our CMS solutions. We understand the importance of usability, responsive design, and intuitive interfaces for engaging and retaining website visitors. Our team ensures that the CMS we develop provides a user-friendly interface for content management, seamless navigation, and optimal performance across devices.
Integration and Scalability:
2P Marketing specializes in developing CMS solutions that seamlessly integrate with other systems and applications. Whether it's integrating with e-commerce platforms, CRM systems, or third-party plugins, we ensure smooth data flow and interoperability. Additionally, our CMS solutions are designed to be scalable, allowing businesses to grow and adapt their websites as their needs evolve.
Timely Delivery and Support:
We recognize the importance of meeting deadlines and delivering projects on time. Our team follows a well-defined project management process to ensure efficient execution and timely delivery. Furthermore, we provide ongoing support and maintenance services to address any issues, provide updates, and keep the CMS running smoothly after the initial development phase.
Client Satisfaction:
At 2P Marketing, client satisfaction is our top priority. We strive to build long-term relationships with our clients by delivering exceptional CMS solutions and providing excellent customer service. We have a strong portfolio of satisfied clients who have benefitted from our CMS development services.
Read more: best freelance web designer dubai
List of Best Web Development Agencies in Dubai
Our CMS Development Services in Dubai
At 2P Marketing, we offer comprehensive CMS development services in Dubai. Our team of skilled professionals specializes in creating powerful and customized CMS solutions tailored to meet the unique needs of our clients. Here are the key CMS development services we provide:
CMS Consulting and Strategy: We begin by understanding your business objectives and requirements. Our CMS experts provide strategic consulting to help you choose the most suitable CMS platform based on your goals, budget, and scalability needs. We assist in defining a CMS strategy that aligns with your business objectives and ensures a smooth implementation process.
CMS Platform Selection: With our extensive knowledge of various CMS platforms, including WordPress, Drupal, Magento, and more, we guide you in selecting the right CMS platform for your project. We consider factors such as scalability, customization options, security, and integration capabilities to ensure the chosen platform meets your specific requirements.
Custom CMS Development: We specialize in developing fully customized CMS solutions tailored to your business needs. Our team of experienced developers creates a user-friendly and intuitive CMS interface that allows you to easily manage and update your website content. We focus on delivering a seamless user experience and provide extensive customization options to reflect your brand identity.
Responsive Design and Theme Development: Our CMS development services include responsive design and theme development. We create visually appealing and mobile-friendly themes that optimize the user experience across different devices. Our designs are tailored to your brand guidelines, ensuring a consistent and professional look and feel throughout your website.
Plugin and Extension Development: We have expertise in developing custom plugins and extensions to enhance the functionality of your CMS. Whether you require custom features, integrations with third-party systems, or specific functionality unique to your business, our developers can create plugins and extensions that seamlessly integrate into your CMS platform.
CMS Migration and Upgrades: If you are looking to migrate your existing website to a new CMS platform or upgrade your current CMS version, we provide reliable CMS migration and upgrade services. Our experts ensure a smooth transition, preserving your existing content, SEO rankings, and functionality while leveraging the enhanced features and capabilities of the new CMS.
Ongoing Support and Maintenance: At 2P Marketing, we offer comprehensive support and maintenance services to ensure the smooth operation of your CMS. We provide regular updates, security patches, bug fixes, and technical support to keep your CMS running optimally. Our team is always available to address any issues, provide training, and assist with any updates or enhancements you may require.
Read more: Drupal Development Company & Services in Dubai
python web application development Company in dubai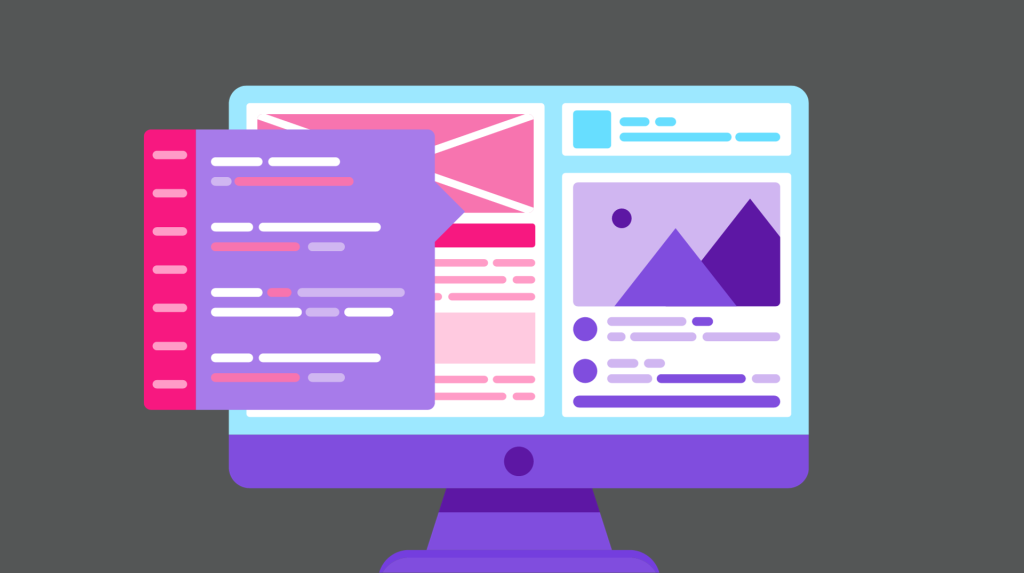 Our CMS Development process
Requirement Gathering:
We start by understanding your business objectives, target audience, and specific requirements for the CMS project. Our team conducts detailed discussions and consultations to gather all the necessary information and define the scope of the project. We take into account factors such as desired features, customization needs, integration requirements, and scalability considerations.
Planning and Strategy:
Based on the gathered requirements, we develop a comprehensive plan and strategy for the CMS development project. This includes selecting the most suitable CMS platform, defining the project timeline, allocating resources, and establishing milestones and deliverables.
Design and User Experience:
Our design team works closely with you to create a visually appealing and user-friendly design for your CMS. We focus on creating an intuitive user interface, seamless navigation, and responsive design to ensure an optimal user experience across devices. Detailed wireframes and mock-ups may be created to visualize the design before proceeding to development.
CMS Development:
Once the design is approved, our development team begins the actual CMS development process. We follow best practices and coding standards to ensure a robust and scalable solution. Our developers implement the chosen CMS platform, configure the necessary settings, and customize the CMS according to your specific requirements. We also integrate any required third-party systems or plugins during this phase.
Content Migration and Creation:
If you have existing content that needs to be migrated to the new CMS, we assist in this process. We ensure a smooth transfer of content, preserving metadata, formatting, and SEO elements. If needed, we also provide support and guidance for content creation, ensuring it is optimized for search engines and aligns with your brand guidelines.
Quality Assurance and Testing:
Our dedicated quality assurance team conducts thorough testing and quality checks throughout the development process. We perform functional testing, usability testing, cross-browser compatibility testing, and performance testing to ensure that your CMS operates flawlessly and delivers an exceptional user experience.
Deployment and Launch:
Once the CMS development and testing phases are complete, we move towards the deployment stage. Our team handles the deployment process, ensuring a smooth transition from the development environment to the production environment. We conduct final checks to ensure everything is functioning as expected before the official launch.
Training and Handover:
We provide comprehensive training to your team on how to use and manage the CMS effectively. Our experts guide you through the CMS functionalities, content management processes, and any custom features or extensions developed for your specific needs. We ensure that your team is confident and capable of utilizing the CMS to its full potential.
Read more: magento website development Company dubai
We hope you found our blog post on CMS development companies in Dubai informative and helpful. When it comes to choosing a CMS development company, it's important to consider factors such as expertise, experience, and customer reviews. With 2P Marketing, you can trust that you will receive top-notch CMS development services tailored to your specific needs. Whether you are looking to revamp your existing website or create a new one, 2P Marketing has the knowledge and skills to deliver outstanding results. Contact us today to discuss your CMS development requirements and let us help you take your online presence to the next level.
FAQ about cms development dubai
What is a CMS?
A CMS, or Content Management System, is a software application that allows users to create, manage, and modify digital content on a website without requiring technical expertise. It provides a user-friendly interface for content editing, publishing, and organizing.
Which CMS platform should I choose?
The choice of CMS platform depends on your specific requirements, budget, and technical expertise. Popular CMS platforms include WordPress, Drupal, Joomla, and Magento. WordPress is user-friendly and suitable for small to medium-sized websites, while Drupal and Joomla offer more advanced features and scalability. Magento is specifically designed for e-commerce websites. It's best to consult with a CMS development expert to choose the platform that suits your needs.
Is CMS easy to use?
Yes, CMS platforms are designed to be user-friendly and easy to use. They provide intuitive interfaces and tools that make it simple for users, even those without technical expertise, to manage and update website content.
drupal website development in uae
joomla developers in uae
Web Designer Dubai UAE
Web Development Services
wordpress website development in dubai