In the fast-paced world of business, having a strong online presence is essential to stand out from the competition. A website is not just a mere online platform; it serves as a digital storefront that represents your brand and engages your target audience. In Dubai, where the market is highly competitive and diverse, it is crucial to invest in custom website design that captures the essence of your business and resonates with your target market. This blog post will explore the benefits of custom website design in Dubai, and how partnering with 2P Marketing can elevate your online presence and help you achieve your business goals.
The Importance of Custom Website Design in Dubai
Here are some of the key benefits of custom website design in Dubai:
Increased credibility and professionalism:
A custom website designed by a professional team shows potential customers that you are a serious business and that you are committed to providing top-quality products or services.
Better user experience:
A custom website can be tailored to your specific needs and the needs of your target audience. This means that you can create a website that is easy to navigate, visually appealing, and provides the information that visitors are looking for.
Increased flexibility:
A custom website gives you complete control over the look and feel of your website, as well as the functionality that it includes. This means that you can make changes to your website as needed to meet your evolving business needs.
Strengthen your brand image:
A custom website can be designed to accurately reflect your brand's image and values. This can help you to build a strong reputation online and make a lasting impression on potential customers.
Our Process of custom website design in dubai
The process of custom website design in Dubai typically involves several stages, each aimed at ensuring the creation of a unique and effective website tailored to the specific needs of the brand and its target audience. Here is a general outline of the custom website design process in Dubai:
Discovery and Planning:
Understanding the brand: The web design agency or designer will gather information about the brand, its values, goals, target audience, and competitors.
Defining objectives: The project objectives, such as increasing online sales or enhancing brand visibility, are established.
Research and analysis: Market research is conducted to identify industry trends, target audience preferences, and competitors' strategies.

Design Concept and Wireframing:
User experience (UX) design: Wireframes or low-fidelity prototypes are created to outline the website's structure, navigation, and content layout.
Visual design: A design concept is developed, incorporating the brand's visual elements, including colors, typography, imagery, and overall aesthetics.
Content Strategy and Creation:
Content planning: The website's content strategy is determined, including the types of content, tone of voice, and messaging.
Content creation: All necessary content, such as text, images, videos, and graphics, is produced or obtained. SEO considerations may also be taken into account during content creation.

Development and Coding:
Front-end development: The visual design is translated into HTML, CSS, and JavaScript to create the website's front-end structure and interactivity.
Back-end development: If required, the back-end functionalities, such as database integration, user authentication, and e-commerce systems, are developed.
Content management system (CMS): A CMS may be implemented to allow easy content updates and management by the website administrators.

Testing and Quality Assurance:
Cross-browser compatibility: The website is tested on different browsers and devices to ensure consistent performance and appearance.
Functionality testing: All interactive elements, forms, and features are thoroughly tested to ensure they work as intended.
Performance optimization: The website's loading speed and performance are optimized for a smooth user experience.

Launch and Deployment:
Hosting and domain setup: The website is deployed on a hosting server, and the domain is linked to make it accessible.
Final content migration: The website's content is migrated from the development environment to the live site.
Launch announcement: Any necessary marketing or promotional activities are performed to announce the website's launch.

Ongoing Maintenance and Updates:
Website maintenance: Regular updates, security patches, and backups are performed to ensure the website's smooth operation.
Analytics and optimization: Website analytics tools are set up to monitor performance and user behavior, allowing for continuous improvement.
Read about: List of Best Web Development Agencies in Dubai
best freelance web designer dubai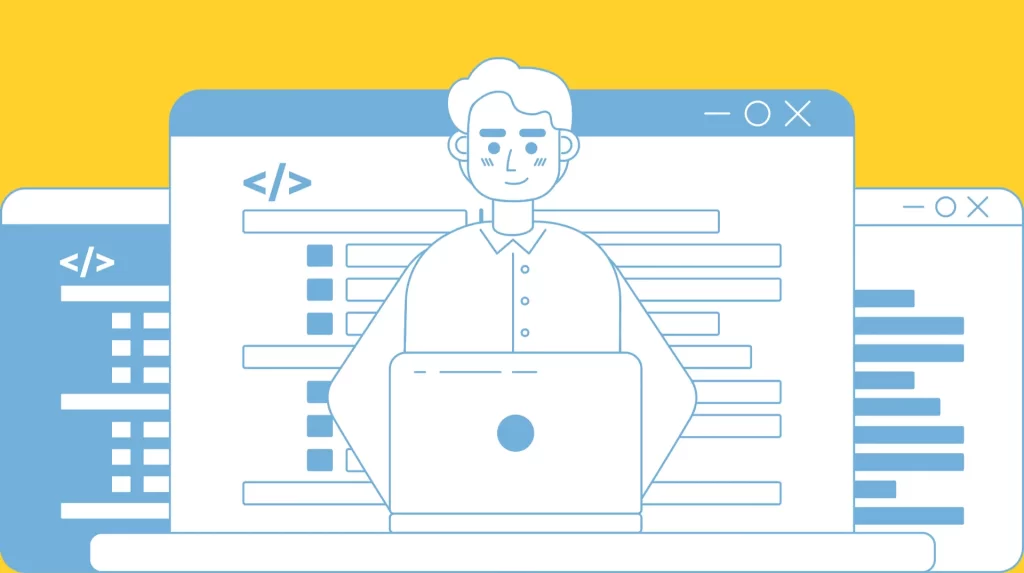 Our custom website design Services in dubai
At 2P Marketing, we offer comprehensive custom web design services tailored to meet the unique needs of businesses in Dubai. Our goal is to create visually stunning, user-friendly, and highly functional websites that help our clients establish a strong online presence and achieve their business objectives. Here's an overview of our custom web design services:
Discovery and Strategy:
We start by understanding your brand, target audience, and business goals. We conduct thorough market research and competitor analysis to gain insights.
We develop a strategic plan to ensure your website aligns with your brand identity and objectives.
User Experience (UX) Design:
Our expert designers create wireframes and prototypes to outline the website's structure, navigation, and user flow.
We focus on creating an intuitive and seamless user experience that engages and converts visitors.
We design visually appealing interfaces that reflect your brand's aesthetics and captivate your target audience.
Custom Visual Design:
Our designers craft unique and eye-catching visual designs that resonate with your brand's identity.
We incorporate your brand elements, such as logos, colors, typography, and imagery.
We ensure that your website stands out from competitors and leaves a lasting impression on visitors.

Responsive and Mobile-Friendly Design:
We prioritize responsive web design, ensuring your website looks and functions flawlessly across different devices and screen sizes.
We optimize your website's performance for fast loading times, providing an exceptional user experience on both desktop and mobile devices.

Custom Functionality and Features:
We develop custom functionalities and features tailored to your specific business needs and requirements.
Whether you need e-commerce integration, online booking systems, interactive elements, or third-party API integrations, we've got you covered.

Search Engine Optimization (SEO):
We optimize your website's structure, content, and meta tags to improve its visibility in search engine results.
We ensure your website follows SEO best practices for better rankings and organic traffic.
We conduct keyword research and implement on-page SEO techniques to enhance your website's search engine performance.

Content Creation and Integration:
We assist you in creating compelling and engaging content that aligns with your brand's messaging and goals.
We integrate the content seamlessly into your website, ensuring a cohesive and impactful user experience.
Custom website design in dubai price
At 2P Marketing, we offer custom website design services in Dubai at competitive pricing that varies depending on the specific requirements of each project. Since the pricing is determined based on factors such as the complexity of the design, desired functionalities, content creation needs, and additional services requested, it is best to contact us directly for a detailed quote.
We understand that every business has unique needs and goals, and we tailor our pricing accordingly to provide the best value for our clients. Our team of experts will work closely with you to understand your requirements and provide a customized solution that aligns with your budget.
To get a personalized quote for your custom website design project in Dubai, please contact us through our website or reach out to our sales team directly. We'll be more than happy to discuss your project, provide pricing information, and help you achieve your online branding and marketing goals.
Read more: Leading Magento Website Development Company in Dubai
CMS Website Development in Dubai
joomla development services in uae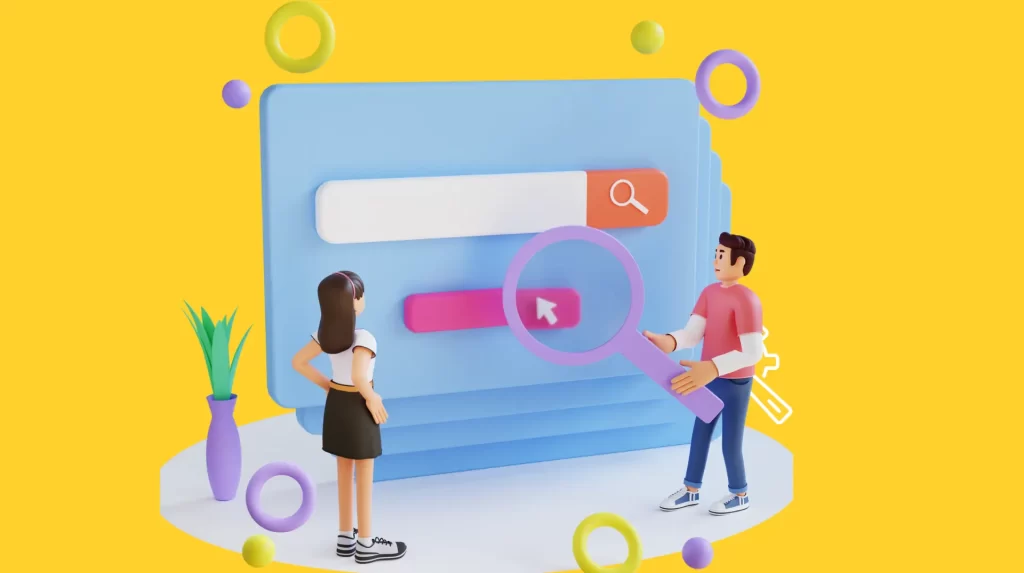 Benefits of Hiring a Professional Custom web development company in Dubai, UAE
Hiring a professional custom web development company in Dubai, UAE can offer numerous benefits for your business. Here are some advantages of choosing a professional web development company:
Expertise and Experience:
Professional web development companies have a team of skilled and experienced developers who specialize in building custom websites. They have a deep understanding of the latest web development technologies, coding languages, and best practices. Their expertise allows them to create high-quality, robust, and scalable websites that meet your specific requirements.
Customized Solutions:
A professional web development company can provide tailored solutions that align with your business objectives and target audience. They will work closely with you to understand your unique needs and develop a custom website that reflects your brand identity, incorporates desired functionalities, and delivers an exceptional user experience. Customized solutions ensure that your website stands out from the competition and meets your specific business goals.
Knowledge of the local market:
Professional web developers in Dubai have a good understanding of the local market and the needs of businesses in the UAE. This means that they can design and develop a website that is tailored to your target audience and that is compliant with all local laws and regulations.
Time and Cost Efficiency:
Hiring a professional web development company saves you time and resources. They have streamlined processes and a dedicated team that can efficiently handle all aspects of website development, including design, development, testing, and deployment. This allows you to focus on other important aspects of your business while ensuring that your website is built and launched within the desired timeframe.
Read about: best ecommerce development company in Dubai
How to Choose the Right custom web design dubai
Choosing the right custom web design company in Dubai is important because your website is often the first point of contact between your business and potential customers. A well-designed website can help you to make a good impression, attract new customers, and generate leads and sales.
Here are some tips on how to choose the right custom web design company in Dubai:
Look for a company with experience in designing websites for businesses in your industry. This will ensure that the company understands your specific needs and can create a website that is tailored to your target audience.
Ask to see examples of the company's previous work. This will give you a good idea of the quality of their work and their design style.
Make sure that the company is willing to work with you to create a website that meets your specific needs and budget.
Get quotes from several different companies before making a decision. This will help you to compare prices and services.
Read online reviews of different web design companies. This can give you insights into the quality of their customer service and the satisfaction of their previous clients.
Read about: affordable web design agency in dubai
We hope you found our blog post on custom website design in Dubai informative and helpful. When it comes to establishing a strong online presence, having a custom website is crucial, especially in a dynamic and competitive market like Dubai. With 2P Marketing, you can expect a team of skilled professionals who will work closely with you to understand your unique business needs and create a visually stunning and user-friendly website that aligns with your brand identity. Don't settle for a generic template – invest in a custom website design that sets you apart from the competition. Contact 2P Marketing today to get started on your journey towards a captivating online presence in Dubai.
FAQ about custom web development dubai
Why should I invest in custom website design instead of using pre-made templates?
Custom website design offers uniqueness, tailored brand identity, and custom functionalities.
How long does it take to develop a custom website in Dubai?
The timeframe varies based on complexity, ranging from weeks to months.
How much does custom website design in Dubai cost?
Costs depend on project complexity and requirements, and a detailed quote is recommended.
Sources
Dubai WordPress Web Designers
ecommerce website services in uae
Web Development Services
website design
website design in uae