In today's digital landscape, having a robust and user-friendly e-commerce platform is crucial for businesses looking to thrive online. In this article, we will explore the key advantages of Magento and why it has become the go-to choice for businesses in Dubai seeking to establish a strong online presence. Whether you're a budding entrepreneur or an established brand, join us as we uncover the unparalleled potential of Magento website development and how it can propel your business to new heights in the vibrant city of Dubai.
What is Magento?
Magento is an open-source ecommerce platform that enables businesses to create and manage online stores. It was originally developed by Varien Inc., which later became Magento Inc., and is now owned by Adobe Inc. Magento offers a range of features and tools that empower businesses to build customized, scalable, and feature-rich ecommerce websites.
Why Magento is the best e-commerce platform in dubai?
companies in Dubai choose Magento website development due to its robust ecommerce functionality, customization options, scalability, multi-store management capabilities, localization features, mobile commerce support, integration capabilities, and the supportive community that surrounds it. These factors contribute to creating successful and thriving online stores for businesses in Dubai.. Here are some key reasons why businesses choose to use Magento:
Feature-Rich Platform:
Magento provides a comprehensive set of features and functionalities to support various aspects of ecommerce. It offers robust product management, inventory management, order management, customer management, marketing tools, SEO capabilities, and more.
Customization and Flexibility:
Magento's open-source nature allows businesses to customize and tailor their online stores according to their specific needs and branding requirements. It offers a modular architecture that enables developers to extend and enhance the platform's functionality through customizations and integrations with third-party services.
Scalability and Performance:
Magento is designed to handle the demands of growing businesses. It can support a large number of products, handle high website traffic, and process a high volume of transactions. This scalability ensures that businesses can expand their online presence without worrying about outgrowing the platform.
Mobile Commerce:
With the increasing use of mobile devices for online shopping, having a mobile-friendly ecommerce presence is crucial. Magento offers responsive design capabilities, ensuring that online stores are optimized and accessible across various devices, providing a seamless shopping experience for mobile users.
Multi-Store Management:
Magento offers multi-store capabilities, allowing companies to manage multiple online stores from a single admin panel. This feature is particularly advantageous for businesses in Dubai that operate different brands, product lines, or target different customer segments. It simplifies the management process, reduces administrative overhead, and provides a centralized platform for efficient control over multiple stores.
What services do magento ecommerce agency in Dubai provide?
magento ecommerce development Company in Dubai provide a wide range of web development services dubai to help businesses establish, optimize, and maintain their online stores. Here are some common services offered by Magento ecommerce agencies in Dubai:
Magento Website Development:
Ecommerce agencies specialize in building custom Magento websites from scratch. They handle frontend and backend development, ensuring a visually appealing design and seamless functionality for the online store.
Custom Theme Design and Development:
Magento ecommerce agencies create unique and customized themes that align with a business's branding and design preferences. They develop themes from scratch or modify existing ones to create a visually engaging and user-friendly online store.
Magento Extension Integration and Development:
Agencies integrate various Magento extensions and third-party integrations to enhance the functionality of the online store. They also develop custom extensions tailored to specific business requirements, adding features and capabilities that are not available out of the box.
Ecommerce Strategy and Consulting:
Ecommerce agencies provide strategic guidance and consulting services to help businesses develop a comprehensive ecommerce strategy. They assist in defining goals, target audience analysis, competitor analysis, and planning for a successful online presence.
Magento Migration and Upgrades:
Agencies support businesses in migrating their existing ecommerce platforms to Magento or upgrading their Magento version to the latest release. They ensure a smooth transfer of data, settings, and functionality, minimizing the impact on the business's operations.
Ecommerce Optimization and Performance:
Agencies focus on optimizing the performance of Magento stores to provide a fast and seamless user experience. They optimize code, database, caching mechanisms, and server configurations to improve website speed and performance.
Read more about: CMS Website Development in Dubai
Drupal Development Company & Services in Dubai
joomla development services in uae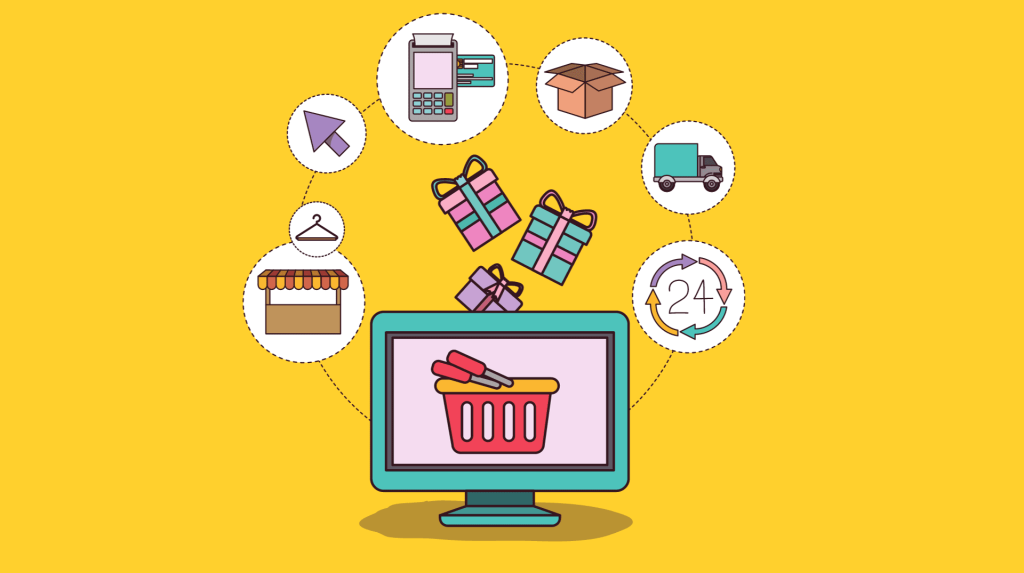 How to pick the best magento website development Company in dubai؟
Here are some tips on how to pick the best Magento website development company in Dubai:
1. Consider your specific needs and goals.
kind of Magento website do you need? What are your budget and timeline? What features and functionality are important to you? Once you have a good understanding of your needs, you can start to narrow down your options.
2. Look for a company with experience in Magento development.
Magento is a complex platform, so it's important to choose a company with a track record of success in developing and maintaining Magento websites. Ask for references and case studies to see the company's previous work.
3. Make sure the company has a team of certified Magento developers.
Magento offers a variety of certifications for developers, and it's a good sign if a company has a team of certified developers on staff. This means that the developers have the skills and knowledge necessary to build and maintain high-quality Magento websites.
5. Ask about the company's support and maintenance policies.
What kind of support does the company offer after your website is launched? How often do they release updates and security patches? It's important to choose a company that offers comprehensive support and maintenance services.
Read online reviews.
See what other businesses have to say about the companies you're considering.
Interview the companies.
This is a great way to get a feel for the company's culture and to ask any specific questions you have.
Check the company's portfolio.
Look at the company's previous work to get an idea of their design and development style.
Read more: best freelance web designer dubai
Why choose 2P Marketing as your magento ecommerce development company in dubai?
There are many reasons why you should choose 2P Marketing as your Magento development company. Here are a few:
Extensive Experience:
2P Marketing has a wealth of experience in Magento development, with a proven track record of successfully delivering Magento projects for a diverse range of clients.
Expertise in Magento:
Our team consists of highly skilled and certified Magento developers who possess in-depth knowledge of the platform's functionalities, best practices, and customization capabilities.
Customized Solutions:
We understand that every business has unique requirements. 2P Marketing specializes in providing tailored Magento solutions that align with your specific business needs, ensuring a personalized and optimized online store.
Creative Design:
Our team of designers excels at creating visually appealing and user-friendly Magento websites. We focus on creating engaging user experiences and intuitive interfaces that enhance customer engagement and drive conversions.
Collaborative Approach:
At 2P Marketing, we value open communication and collaboration with our clients. We work closely with you throughout the development process, ensuring that your vision is understood and implemented effectively.
Ongoing Support and Maintenance:
We offer comprehensive support and maintenance services to ensure the long-term success of your Magento store. Our team is available to address any technical issues, provide updates, and assist you with evolving your online business.
Client Satisfaction:
Our top priority is client satisfaction. We have a strong reputation for delivering high-quality Magento solutions that meet and exceed our clients' expectations. You can find positive testimonials and reviews from our satisfied clients who have benefited from our services.
Our process for Magento website development in Dubai
Here is the Magento website development process that 2P Marketing follows in Dubai:
Consultation: 2P Marketing will start by meeting with you to understand your needs and goals for your Magento website. They will also discuss your budget and timeline.
Planning: Once 2P Marketing has a good understanding of your needs, they will develop a detailed project plan. This plan will outline the scope of work, the timeline, and the budget.
Design: 2P Marketing's team of designers will create a custom design for your Magento website. The design will be tailored to your specific needs and goals, and it will be responsive, meaning that it will look and function great on all devices.
Development: 2P Marketing's team of Magento developers will build your website based on the approved design. They will use the latest Magento technologies and best practices to create a high-quality website that is secure and scalable.
Testing: Once your website is developed, 2P Marketing's team of QA engineers will thoroughly test it to ensure that it is bug-free and that it meets all of your requirements.
Launch: Once your website is tested and approved by you, 2P Marketing will launch it. They will also provide you with training on how to use and manage your website.
Support and maintenance: 2P Marketing offers ongoing support and maintenance for all of their Magento websites. This means that you can be sure that your website is always up-to-date and secure, and that you can get help from experienced Magento developers whenever you need it.
2P Marketing's Magento website development process is designed to ensure that your website is delivered on time, within budget, and to your exact specifications. They are committed to providing their clients with the best possible service and delivering websites that exceed their expectations.
What is the cost required for magento development?
The cost of Magento development can vary significantly depending on several factors, such as the complexity of the project, the desired features and functionality, the level of customization, the size of the product catalog, and the expertise and location of the development team. Here are some key factors that can influence the cost of Magento development:
Read avout: affordable web design agency in dubai
What is the time required for magento ecommerce development?
Here are some factors that can affect the time required for Magento eCommerce development:
The size and complexity of the website
The number of features and functionality required
The need for custom development
The experience and expertise of the development team
The budget for the project
If you have a basic Magento eCommerce website with a few pages and limited features, it may be possible to launch it in as little as 2 months. However, if you have a large and complex website with many features and functionality, it may take 4 months or more to complete.
If you are unsure how long it will take to develop your Magento eCommerce website, it is best to consult with an experienced Magento development company. They can assess your needs and provide you with a realistic estimate of the time required to complete your project.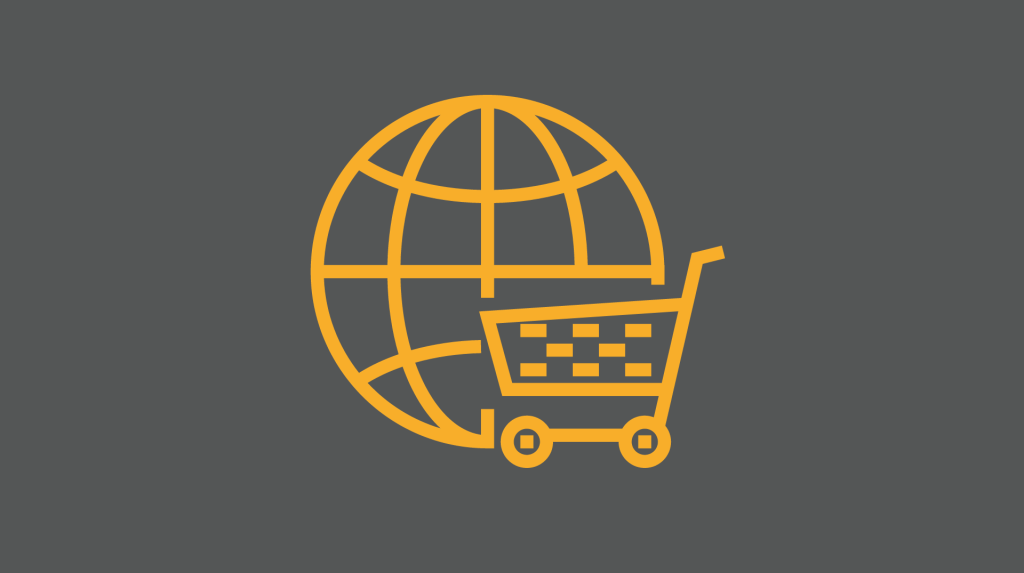 In conclusion, 2P Marketing is a leading magento website design company. we have over 8 years of experience developing Magento websites for businesses of all sizes. we offer a comprehensive range of Magento development services, including planning, design, development, testing, launch, and support and maintenance.
We follows a rigorous Magento website development process that is designed to ensure that your website is delivered on time, within budget, and to your exact specifications. They are committed to providing their clients with the best possible service and delivering websites that exceed their expectations.
FAQ about magento website design company
Why is Magento good for ecommerce website development?
Overall, Magento is a powerful and versatile platform that is well-suited for ecommerce website development. It offers a wide range of features and functionality, as well as a number of other benefits, such as flexibility, scalability, customization options, a large community and support, SEO-friendliness, security, and performance.
What kinds of businesses can choose Magento ecommerce development?
No matter what industry you're in or what type of products and services you sell, Magento is a powerful and versatile ecommerce platform that can help you grow your business.
Which is the top Magento web development company?
2P Marketing is a leading Magento eCommerce development company in Dubai They offer a comprehensive range of Magento development services, including planning, design, development, testing, launch, and support and maintenance.
ecommerce development in uae
ecommerce website services in uae
magento ecommerce agency
magento web design dubai
magento website development
Web Development Services