PPC campaigns management Agency in Dubai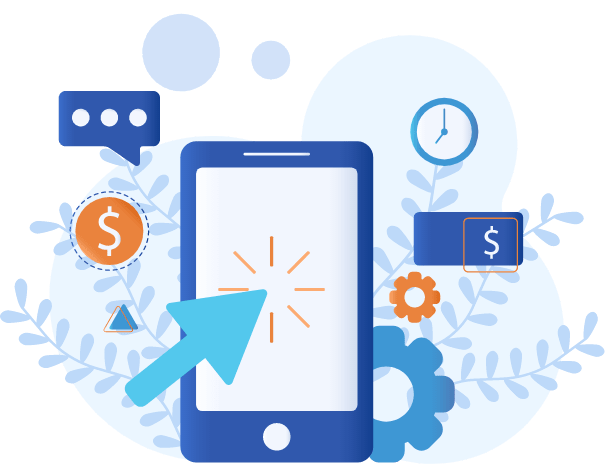 Digital advertising campaigns are a whole different world and we are experts in exploring this world, and as a certified Google Partner, we have the necessary capabilities to create and manage your advertising campaigns; let us place your products and offers on top of the first results page in search engines, helping you reach the right customer right away!
If you want to get fast interactions with your product or idea, and want to reach the summit, the shortest way is the advertising system known as Pay Per Click (PPC), which allows your ad to appear on major popular advertising platforms (social media networks and search engines), more importantly, you won't pay a cent unless your ad is clicked.
Types of PPC advertising campaigns
Let us lead your advertising campaigns properly to help you reach the target audience at the right time and in the right way. You won't spend a single dollar unless it is spent to achieve the highest return on investment for you.
What can we offer to your business with PPC advertising campaigns in Dubai?
Comprehensive keyword research

we guarantee your visibility as we conduct an accurate inventory study of the keywords searched by your clients, and we use these keywords in your advertising campaigns to achieve the strongest results.

Creating an effective advertisement

we work on building and designing an effective and attractive advertisement to make you get fast and direct results.

Mini campaigns (PPC)

we can target your state, city, or even your neighborhood with specific ads, or help you launch a small advertising campaign designed for a specific product or service.

Testing and comparing advertisements

we will prepare periodic comparisons to test the effectiveness of each advertisement, this will allow us to exclude any advertisement that does not meet your expectations, and powerfully and intelligently invest in successful advertisements.

Retargeting campaigns

we follow up on previous website visitors who showed interest in your product or service, and we target them with special campaigns that appear to them in other places on the web in order to revive their interest, and this in turn reduces spending on ads and increases sales and leads.

Guide to return on investment

we prepare detailed reports through the data tracking tools included in Google ads, Bing ads and other PPC services, and we collect all this data and create a customized report for all campaigns, furthermore, we highlight the most important report information that shows you the real return on investment ratio.
We at 2P work to help business owners in marketing their business in the best and most effective manner, and as a certified Google Partner in UAE, we are proud of our successful management of hundreds of advertising campaigns in Turkey and the Middle East.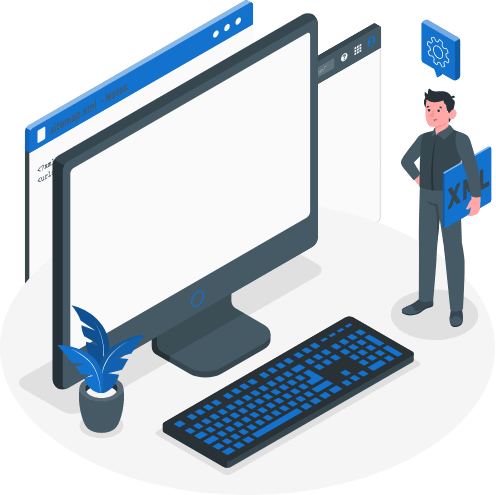 Google experience in your hands!
Being a certified Google Partner in UAE means that we are granted a certificate of trust and eligibility to create and manage major advertising campaigns through Google Ads, because to get this certified partnership, a company must have proven its skills and expertise in Google Ads, met Google ad spend requirements, achieved growth in its profits and clients profits, and maintained its customer base and expanded its scope, meanwhile, Google is committed to providing its partners with support and development through educational and marketing tools that are continuously and distinctly developed.
To get a free private consultation, call us now, or fill out the form on the page, our Google certified experts will contact you as soon as possible
Contact Us
Hire industry experts!
If you don't have time to keep up with the latest updates and best practices for advertising on Google ads platform, by consulting us, you can rest assured that you won't waste your money and company resources, because we will provide you with our team's accumulated experience to help you get the highest profit from your ad campaigns.
In 2P, after providing many consultations to companies in various sectors, we noticed that the rates of wasting in advertising spend can reach 25%!. Among the common reasons for this are:
Wrong account structure which prevents the company from reaching the highest efficiency and performance.
Targeting loose words which do not generate any profits or results to the company.
Low performance indicators also known as (Quality Score), which leads to more money being wasted on your ad.
Using wrong bidding strategies.
Malpractices in retargeting campaigns, or not using these campaigns at all.
Request a free consultation!
With the free advice we provide to you, we will give you a detailed report about your advertising campaigns without any compensation or commitment from you, by submitting our proposals for:
Account restructuring as you will be able to make future adjustments more easily.
Saving your money for example, by creating lists of negative keywords that make you waste money on ads that do not give your company any return.
Taking advantage of available features, such as search terms reports, to become familiar with the search terms that get you the highest profit.
Structuring and customizing your ad campaigns, ad groups, and ad messages to have a stronger impact on your customers and to outperform competitors.
Answers to any questions related to Google ads, no matter how short or long it is.
If you are doing electronic marketing campaigns through Google, or if you are doing video campaigns or planning to launch your own application, then we have a lot of strategies and tips for you.
Managing advertising campaigns requires knowledge, experience, and practice, and if you want to do it yourself, it may exhaust your time, effort, and money and become unpleasant! So don't worry, focus on your business and let us follow and manage your ads.
How do you get the most out of your ad campaigns? How do you ensure that it is managed professionally?
2P PR & Digital Marketing is a certified Google Partner in UAE, and has a distinguished and specialized team who is capable of managing Google Ads campaigns with high efficiency to achieve the best returns and revenues by bringing more clients, and outperforming all competitors.
We at 2P work with our team to design innovative ideas for advertisements and advertising campaigns, that serve the promotional messages delivered to the audience, and to work on publishing these ads on the largest sites and platforms in addition to social media platforms, in line with our customers' marketing goals and their target audience for the advertisement.
Let us help you build an effective and innovative advertising campaign
Make your story visible wherever your audience is and drive them to buy or engage
Contact Us