Search Engine Optimization (SEO) Agency in Dubai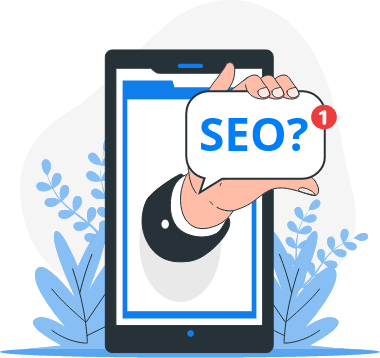 Every moment the competition to appear on top of the search results of search engines (Google – Bing – Yahoo) intensifies, and no matter how strong you are on social media platforms, if you miss the first search results, you will be forgotten!
That's why we at 2P know the value of the daily searches done by your customers, as they search for products, services, information, and everything using search engines, therefore, your website must include an answer and a result for their search, and appear as a first result within the world of multiple options, this requires optimizing your website to be ready for search engines and compatible with its controls, allowing it to appear on top.
Check this interesting information!
Studies show that internet users in nearly 80% of conducted searches tend to click on free results rather than ads, which means that you must have a strong presence in top search results.
Why is SEO important to your business?
In today's world, search is the first step most clients begin their journey towards buying, as users around the world conduct 5.6 billion searches per day on Google alone, which makes about 2.5 trillion searches annually, and the ocean of search is very wide and deep, that is why it is imperative for your brand to stand out through deliberate strategies to optimize and configure your website, store or pages for search engines.
We have to pay attention here to a very important fact, which is the fact that the person who is looking for a product, service, information, or solution to one of their problems, is in a very suitable condition at the time to listen to you, respond to you and buy from you, so your appearance in top search results is an irreplaceable opportunity to reach target clients.
Having your brand displayed as a first search result, is a certificate of confidence indicating your capability to present and provide what leads look for, and this, in turn, creates credibility and builds the impression that you are (trusted – impressive – easy to find and reachable), and the natural result of this is more and more actual clients.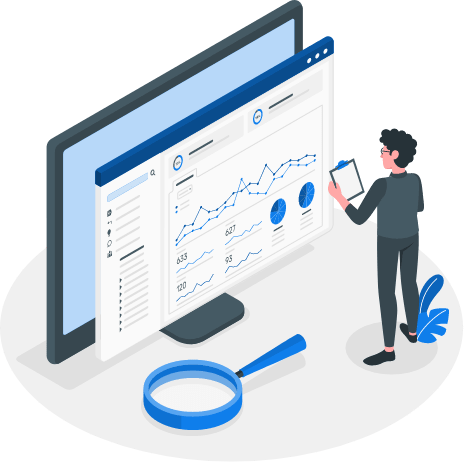 We make it easier for you!
The SEO field may seem complicated, but our mission at 2P is to make it easy, clear, and affordable, and we do this through strong and flexible communication with you, as we inform you of everything that concern you and answer all your questions, which makes you assured of the results we are working towards.
You will be a source of information!
In order for your digital existence to be easily discoverable, we will turn your website into a destination for your audience and your target group where they will find what they are looking for, as we will work to provide you with content and information that will be a useful and appealing source for your leads, which gives them confidence in you and maybe makes them even love you! because you provide them with the content and information they are looking for.
Distinctive content alone is not enough!
There is no point in excellent content if search engines cannot see it, therefore, the distinctive digital content of your website, blog, store, or social media pages will not do its job unless your target customers and clients can easily access it via search engines.
And here comes our role at 2P by optimizing and configuring your website for search engines through multiple technologies and various tools, as we create a comprehensive strategy based on optimizing the site itself so that it becomes organized, optimized, and appropriate for the best user experience, as well as improving the content so that it is compatible with SEO terms, and applying the terms and controls of search engines (the most important of which is Google) to the fullest, so that they have no choice but to show your website on the top of the search results page.
The competition is very fierce!
It is not just a matter of tools and techniques for configuring and optimizing your site to meet the requirements of the search engines, it is a complicated process and the masses of marketers and companies are all competing for this space (top search results page), therefore, you need a team of SEO experts who know what they are doing, as they can make you achieve important milestones to appear as the first result on the first page of the search results and to maintain this position for the longest possible period, which directly means growth and expansion to your projects and business.
Search Engine Optimization (SEO) is not a fast race but rather a marathon, and our team devotes more than 20 hours a month to research the latest developments and updates on SEO, because Google, the most important search engine, changes its search algorithms sometimes twice a day, and this is a lot for any brand trying to keep up, that's why we carefully follow all new and with us, you can get ahead of your competitors.
How do we do our SEO in Dubai?
our team will conduct in-depth research on your current ranking in Google and other search engines, as well as your competitors' rankings.
We will discuss the results that we have reached with you, while we write reports on the current situation, and set realistic and measurable future goals that you wish to achieve.
We will implement SEO tactics, and we will have a regular meeting with you every month to discuss our work and the progress we have made, and we will keep you updated on everything new.
There is no quick solution in SEO marketing in UAE, but it is a certain and inexpensive solution that relies mainly on skills and experience rather than funds like funded advertising campaigns.
At 2P we provide you with proven certain results To become certified and trusted in your sector,
and top the search engine results Which means growth and prosperity for your business
and a special place in the minds of your clients
Contact Us