Managing conferences and events in UAE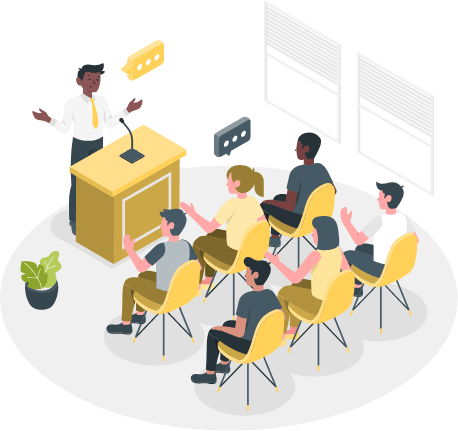 One carefully planned and professionally executed event can achieve impressive positive results for you, in short, you need exceptional events and activities through which you create a great presence and a great impact on the conscience of your audience, and indeed successful conferences and innovative events can give life and future to your company or organization.
We are ready at 2P to help you generate ideas for creative events and activities, then design and implement them in the best way, which generates guaranteed media interest as well as a positive presence in the hearts and minds of your target audience.
Treat events and activities as a strategic choice!
There is no choice for you but to integrate events and conferences in your marketing and media plan, as it is a strategic and essential element in this vital mix for any brand, whether you are launching a new product, celebrating an achievement, or revealing an initiative within the framework of social responsibility of your organization, you will have to use events and live activities with a smart strategic plan.
We can serve you whatever event you want to organize, from small gatherings, get-togethers, and celebrations to large trade fairs and international conferences, Contact us now and let us know about your dream event!
Contact Us
How can we help you organize an event or an activity?
We begin by understanding your unique goals, carefully studying them, and developing a creative approach to reach an effective, appealing event that suits your brand.
We choose together the appropriate time, the target audience, the points that we will focus on, the near and far goals, and the messages that we need to deliver.
We implement and collect all logistical and communication capabilities to organize an event you will be proud of.
We rely on managing and measuring each stage of the organization process, and we will be with you at the location of the event, following up, monitoring and managing every small and large, ready for any potential crisis, and making sure that everything is going as planned.
On the day of the event, sit tight and enjoy your achievement and leave the rest to us.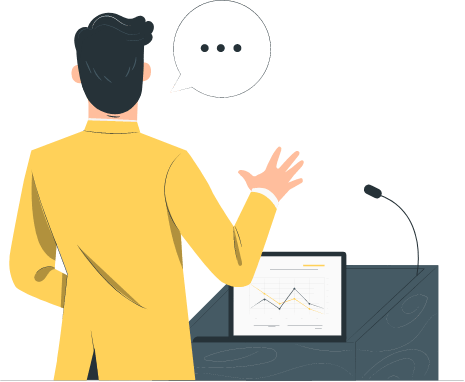 Let us deal with details!
Event management and planning is one of the most complex and detailed fields due to the huge amount of tasks and procedures that must be paid attention to, and coordination needed to provide and complete it, and it also requires extensive experience, so do not bother and leave it to us and see the result in the minds of your audience.
2P team of specialists and experts in organizing exhibitions and conferences will secure all the execution mechanisms of your event with high professionalism and efficiency to reach a professionally designed event that is executed in a distinctive modern style that compares to the style adopted by major companies in the world.
Organizing conferences in UAE – What do we do for you when we manage your conference?
Planning for the conference

We'll ask you basic questions:
What are the goals that you seek to achieve from this conference?
What is the nature of the target audience?
How many people are expected to attend?
How much budget do you allocate?
What are your thoughts on conference marketing?
What about the guests or the level of official representation?

In addition to other important questions on which we act accordingly.

Then comes our role to provide an integrated plan that includes operational proposals, time plan, technical requirements, and financial costs, providing the various options available such as suppliers and service providers (food – drink – transportation – amenities and entertainment – hotel services – …), so that we can transform your idea into reality.

Designing the visual identity of the conference

We will provide you with visual identity designing and implementing services for the conference, and we will create its own website, send flyers and promotional messages to the public while securing the appropriate media coverage through the audio, print visual and new media.

Securing and equipping the venue for the conference

We will be responsible for preparing and coordinating the venue of the conference, so that the place suits the type and objectives of the conference and be in line with the taste of the attendees, for the aim of achieving two very important goals, which are impressing audience and providing them with psychological comfort, as we have many options to equip the conference venue in the best way to enhance the image you want to convey.

Providing audio and video equipment

We will provide you with projectors, lighting and sound fixtures in the best possible way, as we use the best devices to ensure the quality of all what is displayed and all that is photographed and documented such as pictures and videos with high quality, while providing comfortable lighting that helps you optimally highlight your activities.

Photography, satellite TV broadcast and Internet

We can provide you with satellite TV live broadcasting, online broadcasting services via the internet as well as filming services, and this service certainly cannot be overlooked, as it is the primary method for broadcasting the conference events and maximizing its media impact.

Interpretation of the conference

If your conference is aimed at a multicultural and multilingual audience, we will help you provide interpretation during all conference activities in many international languages according to the highest standards in a professional, distinctive and professional manner.

Media coverage and documentation of the conference

You will be in dire need of effective media coverage for your conference, we will help you in that, and we will strive to show and highlight the opinion of the attendees about what happened in the conference, which makes its impact extends in reality on the ground as well as marketing and media.
We in 2P have a strong CV based on our previous work in the field of organizing conferences and events, and we trust the testimonies of our clients that confirm our excellent experience in dealing with the most accurate and complex details in this field, which achieves the goals of conferences and events that we organize and multiply their successes.
Organize with us an exciting event or innovative activity and deliver your promotional messages
Be proactive and make your brand stand out
Do not bother and organize your next conference with us..
Contact Us